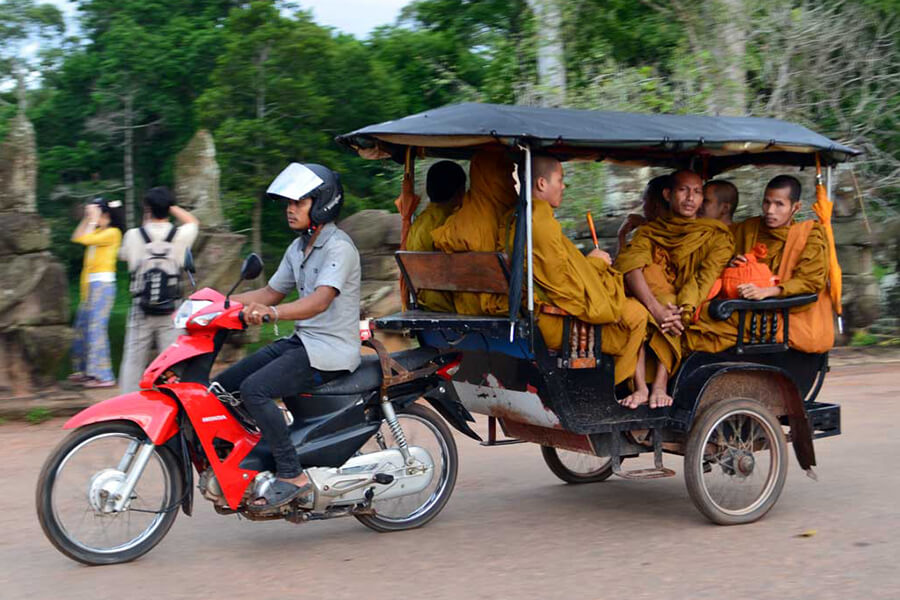 Go Cambodia Tours favors local transportation alternatives and conventional modes of transportation whenever possible because they typically have less of an ecological impact, help small local businesses, and are far more delightful.
You might travel through one of the following methods in Cambodia vacation, based on the holiday you're on:
Cyclo
Take the slow route and experience Cambodia as a courteous cyclo rider guides you through the towns.
Remork
The tuk tuk is a popular mode of transportation in Cambodia trip and is ideal for short journeys.
Bicycle
Pedaling, get to discover the Cambodian countryside. Drive through paddy fields while greeting passersby.