What's greater when sitting down, enjoying some fresh drink, and reading an interesting book after a long day roaming all corners of Angkor Complex? Siem Reap has a variety of bookshops that offer many different kinds of books from science books to entertaining ones. Consider the list of 8 best bookshops below to have an interesting experience in the leisure time during your Siem Reap Tour Packages.
Top 4 Best Siem Reap Bookstores
Blue Apsara Bookstore
This shop is located at 9 St, near the Old Market. It sells both secondhand books and DVDs in a lot of languages. Lying in the tourism center of Cambodia, it is not surprising when the store possesses a huge amount of travel guiding books over many countries in the world. Customers can come here to buy a book at an inexpensive price and especially sell or exchange books.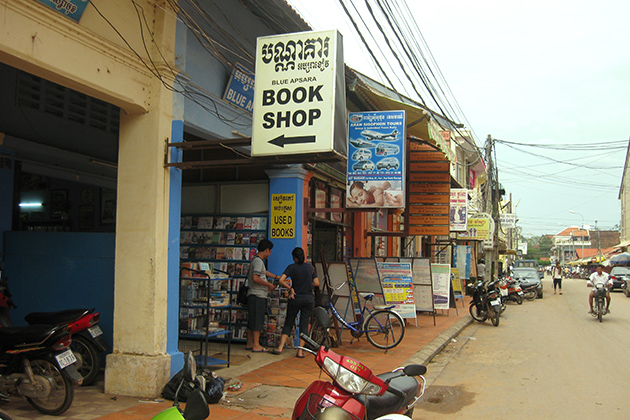 Address: Street 9, Siem Reap
Opening Hours: 8.00 am -11.00 pm
Tel: +855 12 601 483
D's Books
Conveniently located near Pub Street, D's Books stocks a good selection of books in different genres in both English and other languages, including a fairly complete range of titles about Cambodia and Southeast Asia. D's Books is located 100m from Pub Street, in front of the Provincial Hospital.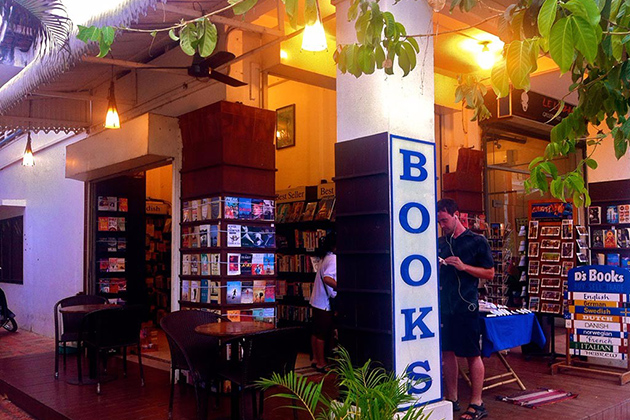 Address: Pi Tnou St, Siem Reap
Opening Hours: 10.00 am -10.00 pm
Tel: +855 12 609 586
International Book Center
The center is located on the second floor of Lucky Mall, from approximately 800 meters from Pub St on Sivutha Blvd. Buyers can find out most of the kinds of books here, from education books, culture books, history books…to books for children… Besides books, the shop sells many other essential items such as stationery, sportswear, requisite… You can pay with cash, Visa or Master Card…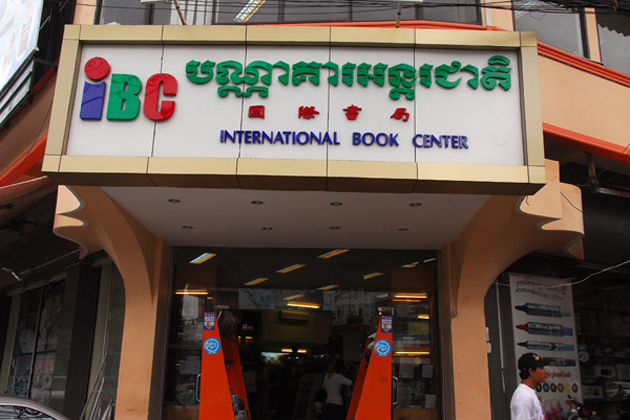 Address: Lucky Mall, the 2nd-floor, ReSivutha St, Sangkat Svay Dangkum, Siem Reap City
Opening Hours: 10.00 am – 9.00 pm
Tel: +855 23 768 868
Monument Books & Toys
Situated on Pokambor Av, only 50 meters from Old Market, it can be said that Monument Books is the place where owns the largest amount of books about Cambodian culture and history, especially the dark period of Khmer Rough. Also, the shop offers the latest books including novels, fiction, travel magazines, art books, cooking guidebooks…in English (mainly) and many other languages over the world. In particular, cute kids will definitely love this place because there is an area selling toys inside it. Cash, Visa, Master Card is accepted.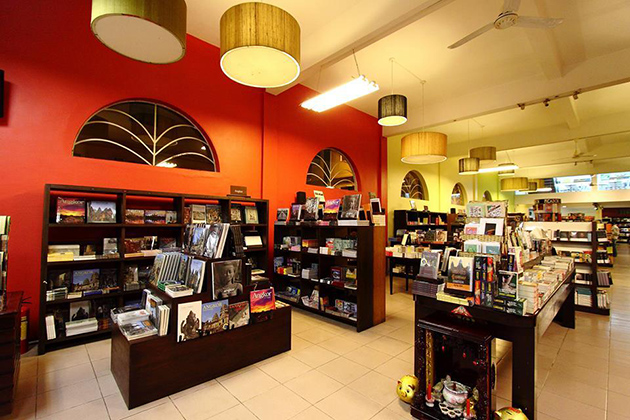 Address: Pokambor Ave
Opening Hours: 8.00 am – 8.30 pm
Tel: +855 63 966 450
Top 4 Recommended Bookshops in Siem Reap
Siem Reap Bookstore
The bookstore provides a wide range of books, magazines, newspapers, souvenirs, and postcards at reasonable prices. The cozy ambiance and comfortable seat will give you the best wonderful moments ever.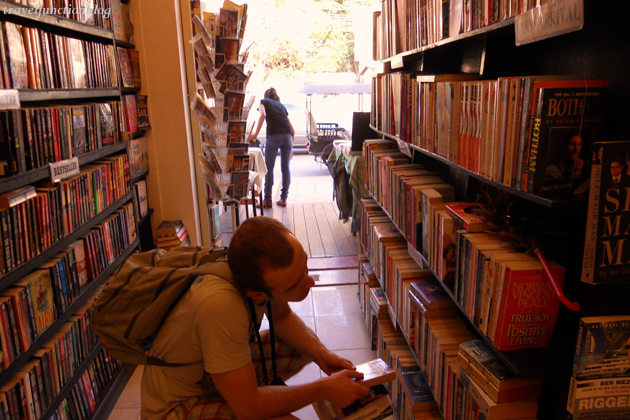 Address: No. 669 Pithnou St
Opening Hours: 8.00 am – 9.00 pm
Tel: +855 63 965 132
New Leaf Eatery
The bookstore is opened with a totally non-profit purpose. They work aim to raise the charity fund to help poor, disadvantaged people as well as support NGOs. There are over 3000 titles to choose from on sale here with a diversity of categories. Especially, customers can buy books and then relax to enjoy Cambodian traditional cuisine or sip a glass of cocktail while digesting the book and surfing the Internet freely.
Address: No. 306 Street 9, Siem Reap
Opening Hours: 7.30 am to 9.30 pm
Tel: +855 63 766 016
Siem Reap Wat Bo Books & Stationery
Siem Reap Wat Bo is a Wholesaler, Retailer, and Supplier. It has a wide variety of office supplies, school supplies, toys, books, and stationery. If you purchase school supplies for donation to encourage education, the price will be cheaper.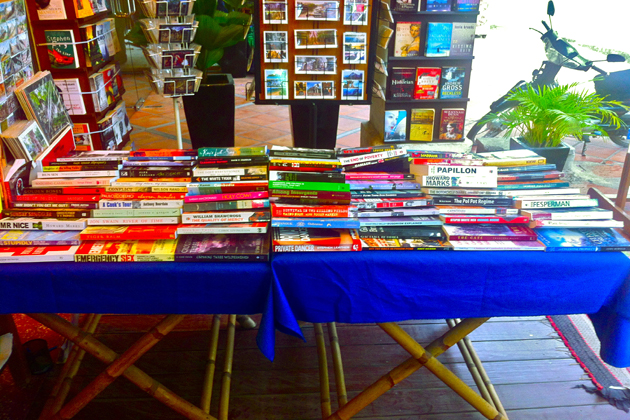 Address: Street 22, Siem Reap, Postal Code 17254
Opening Hours: 06:30 AM to 19:00 PM Monday to Saturday, Sunday 07:30 AM to 18:00 PM
Tel: (+855) 12 592 230
La Siev Phov Bookshop
This is an amazing store for tourists in search of stationery, books, toys, souvenirs, and much more.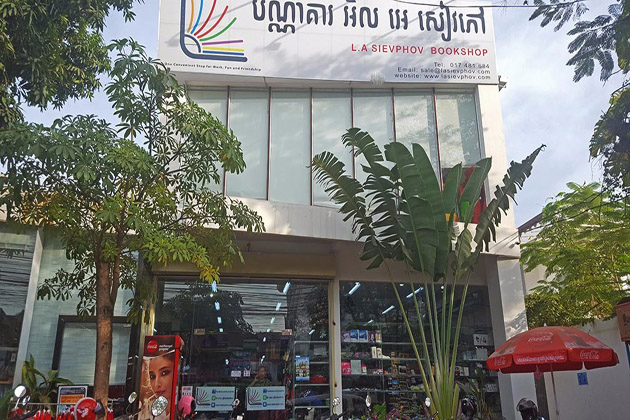 Address: Wat Bo St
Opening Hours: 8.00 am to 6.00 pm (Monday to Friday)
9.00 am to 6.00 pm (Saturday)
10.00 am to 4.00 pm (Sunday)
Tel: (+855) 12 592 230