It is absolutely wrong when misunderstanding Cambodia is not a wonderful idea for honeymoon place. The tropical island, the vast landscape, pristine attractions, and affordable luxury make your Cambodia honeymoon package completely amazing and incredible.
Cambodian Island Honeymoon
Immerse yourself into soft powder-white sands, graceful palms, and lapping turquoise waters and you're onto a honeymoon winner. Nowadays, isolated romantic spots are plentiful, while the vast of scattered islands of Cambodia are still undeveloped. Spreading out of Koh Rong Samleom is a fantastic destination for unforgettable honeymoon memories. Even if you would like a luxurious spot, check yourself into Song Saa Private Island with picturesque island resorts. At the end of your lovers' holiday, visit Six Senses Krabey Island for the ultimate lazy, sexy beach retreat.
Kep – Worthwhile Place for Your Cambodian Honeymoon
Known as the smallest province in Cambodia, the quaint coastal town is reserved for Cambodia's upper strata and is scattered with once-decadent villas dating back to a bygone era. However, the town is regaining its reputation as Kep-sur-Mer and boasts a growing collection of high-end boutique resorts, and restaurants and is also home to crab and Kampot pepper – a famous dish all over the world. Knai Bang Chatt is a beautiful boutique resort with an infinity pool, seaside location, and exclusive access to nearby Sailing Cub where you can enjoy a cup of sunset cocktail.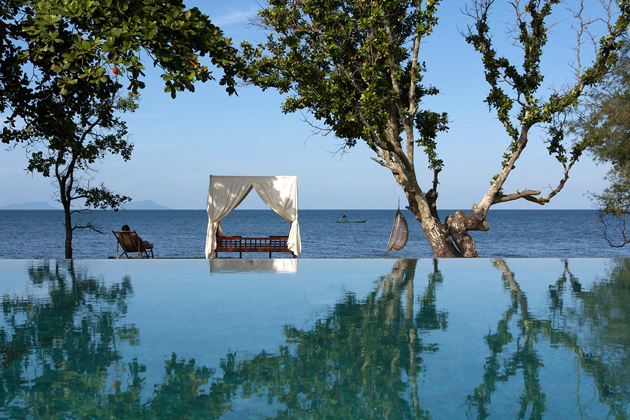 Koh Kong – Ideal Honeymoon Destination
Cover your time with primeval forests, rare orchids, aromatic frangipani, and Koh Kong's tropical flora and fauna, this can be your ideal honeymoon destination. If you want to explore this stylish Cambodian side, check yourself into 4 Rivers Floating Lodge offers an exquisite tentacled trail overlooking the Cardamom Mountains, the perfect way to get married life with cement.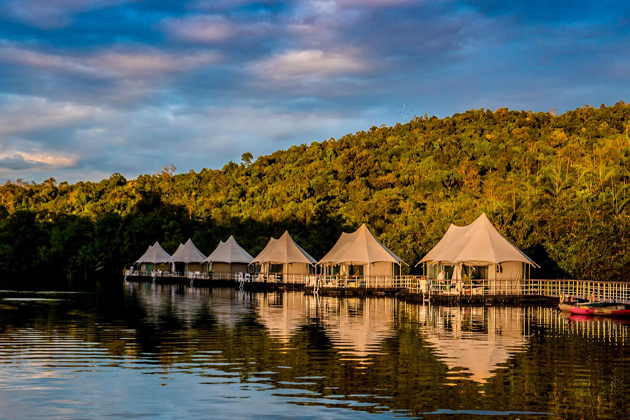 Siem Reap – Luxury Honeymoon Destination
Siem Reap consists of an array of luxury resorts, with the relatively recent addition of Jaya House Riverpark which is more outstanding than any others. Besides, Angkor Archaeological Park, the core destination of Siem Reap, is full of romantic moments. To get a spectacular bird's eye view of the park, couples can enjoy a hot air balloon or helicopter. This park is crucial beyond belief, and is absolutely worth every second you spent. Alternatively, it would be a great idea if spend a few hours capturing the stunning picture of the sunrise together. That will be an unforgettable memory for your honeymoon in Cambodia.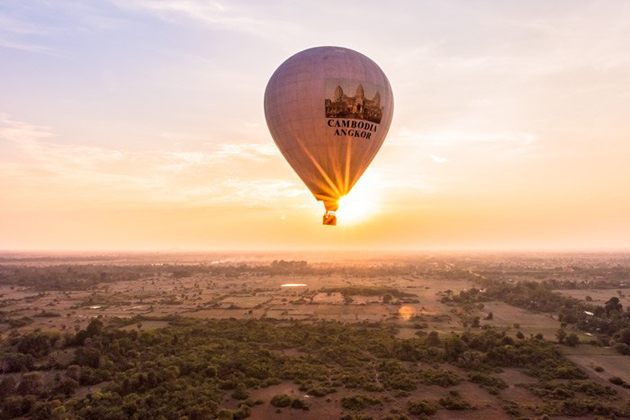 Mondulkiri – Honeymoon Place With Nature in Cambodia
If you expect a honeymoon melting into nature, getting on well with the wildlife, and exploring wonderful things given by the Creator, you cannot ignore Mondulkiri. Instead of staying in a luxury hotel, getting down and dirty with nature in this mountainous is much more exciting. Wake up early in the morning and enjoying a couple of cups of coffee to welcome the dawn, or waiting for the dusk to go down on the endless grass hillside, will be enjoyable.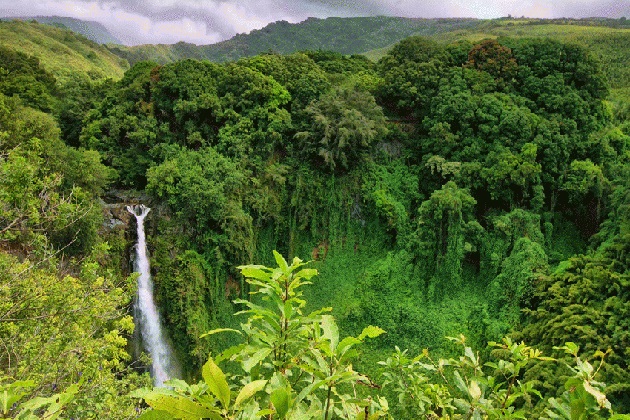 Angkor Wat – Cannot be Ignored in your Cambodian Honeymoon Itineraries
Besides the well-known temple mountain and the later plan of concentric galleries, the sunrise and sunset moments cannot be missed by the couples. Because of facing to the west, the dusk here is extremely spectacular. A couple hand in hand, stand at Phnom Bakheng or the Terrace of Srah Srang with the sun over the forest, notice on the surface of the lake with the intense colors, can witness the reflection of the temple and the cloud into the water is wonderful. For the best scenery, you should visit Angkor Wat from 5 a.m for dawn and 5 p.m for the dusk. In addition, take a tuk-tuk and sightseeing around is also quite romantic.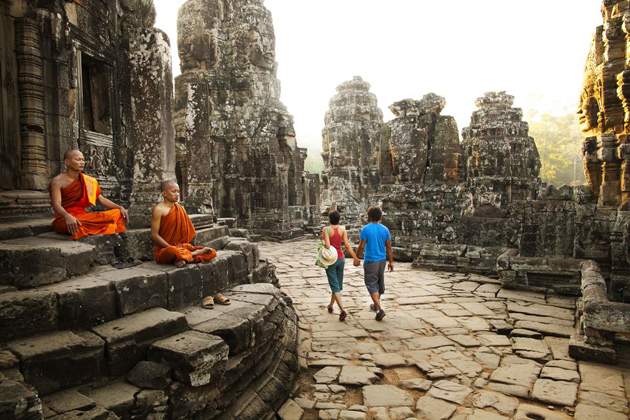 Sihanoukville Beach for your Memorable Honeymoon
Sihanoukville beaches – the Maldives of Cambodia – is worth to have several days in your honeymoon itinerary. Otres Beach and Independence Beach are highly recommended for couples. There are numerous things to explore in Sihanoukville including Wat Leu temple, Kbal Chhay Waterfall, Starfish Bakery and Café, and the Golden Lions Roundabout.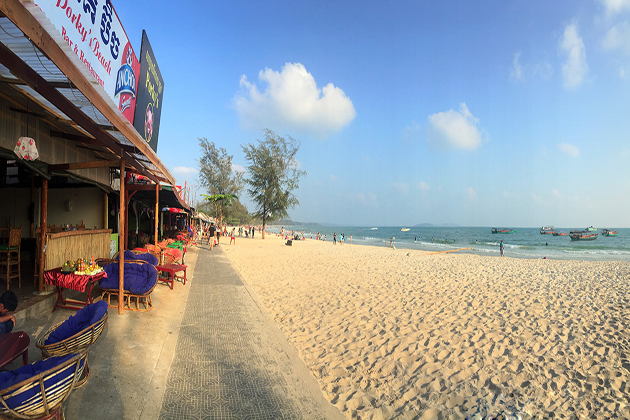 All in all, spend your honeymoon by Cambodia vacation is worth its weight in gold. Explore this stunning homeland and you will have an unforgettable Cambodia honeymoon trip.