Visit seaside towns featuring best-known beaches in Cambodia tours and takes the part of a gateway to close-by idyllic natural islands including Koh Rong and Koh Rong Sanloem in Sihanoukville. This wonderful land is extremely famous for its natural scenery and a great number of untouched beaches. With 10 things to see and do below, Sihanoukville province is one of absolute must-see destination in Cambodia.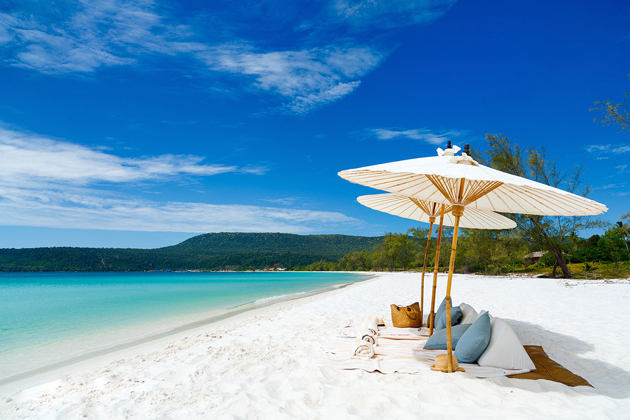 Top 5 Things to See in Sihanoukville Province
Wat Leu Temple – the Iconic Buddhist Pagoda in Cambodia
Being well-known for Buddhist Wats and temples which are stylistically diverse, from the green-tinged stone of Angkor Wat to the colorful pointed roofs of temples like Wat Leu resembling a pagoda. Religiously significant and stimulating curiosity of tourists about its architecture, Wat Leu owns several special emphases including the three-headed carved white elephant, a statue of the Lord Buddha decorated with gold and giant black. The temple symbolizes for the attraction of Cambodia's rich spiritual culture.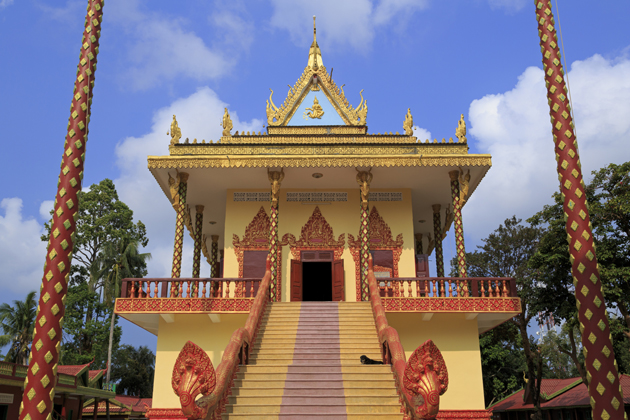 Sihanoukville Beaches – the Maldives of Cambodia
Sihanoukville earns its reputation as a paradise of beaches and is considered as the Maldives of Cambodia. An array of beaches show its white powdery sand, fantastic views of the Gulf of Thailand and a pleasant atmosphere. Some of the stunning landscapes to explore regarding Otres, Ochheuteal, and Serendipity. It would be great experiences if having a mid-afternoon cocktail in the certain bar on the beach.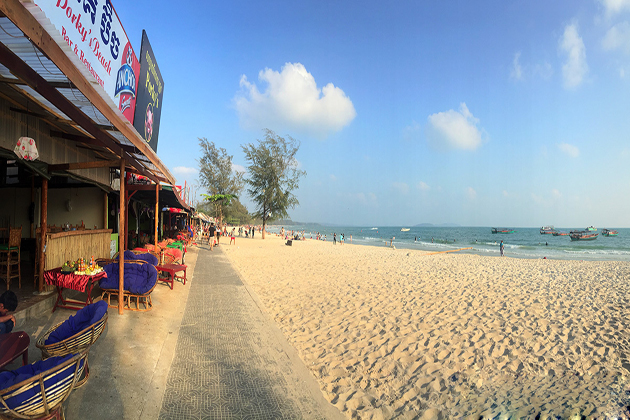 Starfish Bakery & Café by Cambodia Disabled People
Starfish Bakery, an ethical non-governmental organization supporting the local community, which offers not only freshly baked produce and revitalizing cups of coffee but also job opportunities to disabled people and diligently working on programs to improve healthcare, housing, and business in the local region. Thank the previous French occupation of Cambodia, their goods are expertly baked, which is based on the experience of French.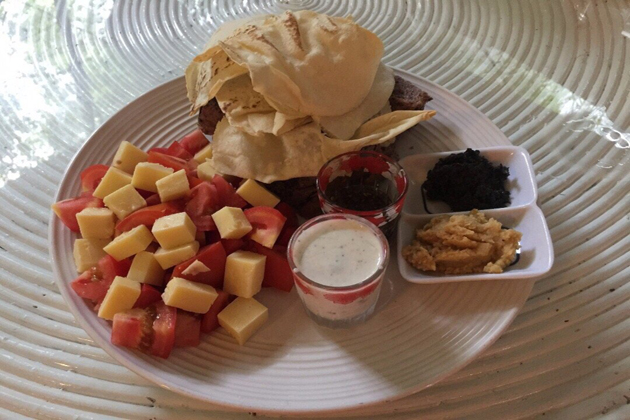 Kbal Chhay Waterfall
Kbal Chhay waterfall is located 7 km away from the center of Sihanoukville. It is possible to venture out of the city to enjoy this beautiful landscape due to the reasonable price in a tuk-tuk. After the monsoon period, the waterfall has a magnificent scene of strong flow. If you visit in this time, you have a chance to witness this such a spectacular sight. This is also the perfect environment of Cambodia's tropical jungle-like geography.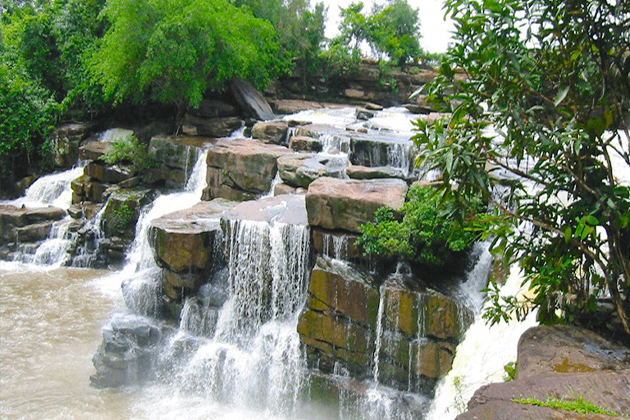 Golden Lions Roundabout – Iconic Landmark of Sihanoukville
The Golden Lions Roundabout is an iconic spot in Sihanoukville where you cannot ignore. Consist of a lion and a lioness covered in gold-yellow paint sporting that expresses scary faces and unrealistic proportions, which makes the lions in the roundabout become outstanding from a number of restaurants and bars surrounding. This landmark is a really worth place to visit.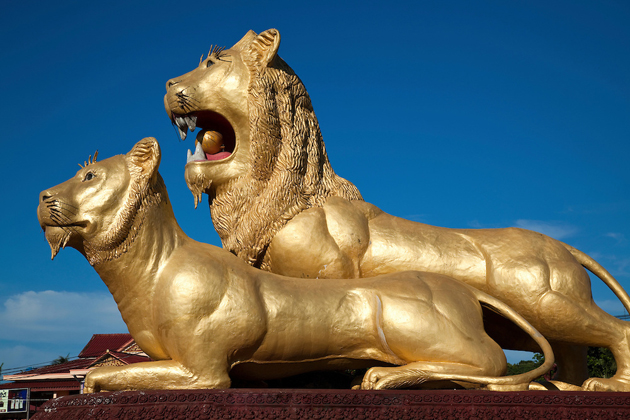 Top 5 Things to Do in 
Sihanoukville Province
Water Sports on the Beaches in Sihanoukville
If you are really into water sports activities and adventures, Sihanoukville is an ideal location for the best choice. On a scuba diving trip, tourists can immerse themselves into the ocean and take an overall picture of the underwater world including the coral and sea creatures lurking in Sihanoukville's depth. Even if diving is too hazardous, numerous places on the beach can offer snorkeling trip having a flipper around. Moreover, it also has other activities such as kayaking. Windsurfing and kitesurfing with a little higher price. It is absolute that you have a chance to experience unforgettable memories.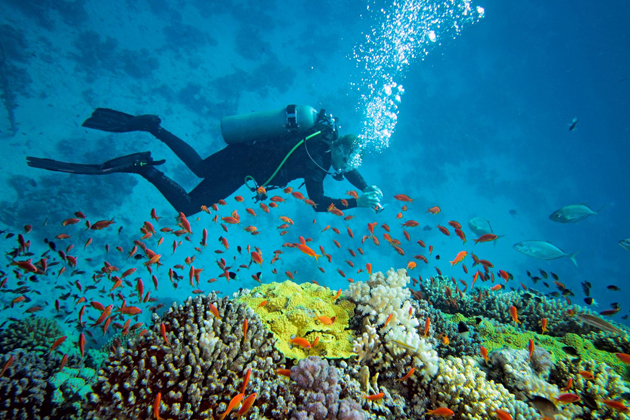 Khmer Cookery Class
Another essential activity, which is for any Southeast Asian cuisine lovers, is learning how to make culinary Khmer specialties. With very experienced chefs and their evident instructions, it is really worth to spend all day in a traditional Khmer cookery class. Among of numerous dishes that travelers can learn to cook, a few standing out are Lok Lac, Springs rolls and Banana Flower Salad.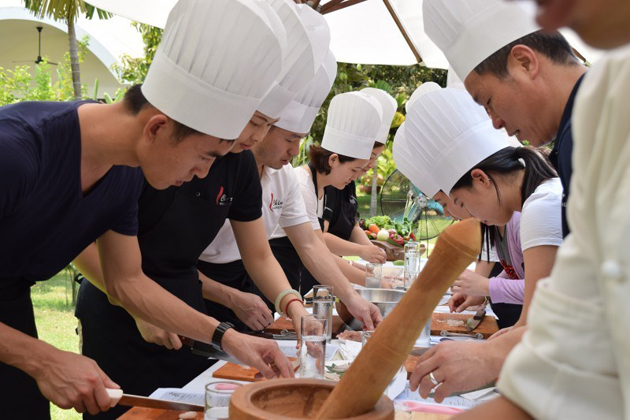 Shopping & Enjoying Sihanoukville Nightlife
Sihanoukville offers many shop opportunities with dozens of handicraft products and local cuisine. A beach resort, for example, provides a lot of places which sell beachwear, sarongs, and shoes. Tourists can also take a look at a large number of jewelry and souvenir shops. Starfish Bakery and Café has some small gift shop selling sustainable bags from recycled sacks. The gems can be found in the markets. If there's time, you cannot skip  Sihanoukville's night market and Otres village's weekend market. Integrating with the local culture of buying fresh products is really exciting, especially walking down on the shoreline and enjoy dragon fruit and lychees.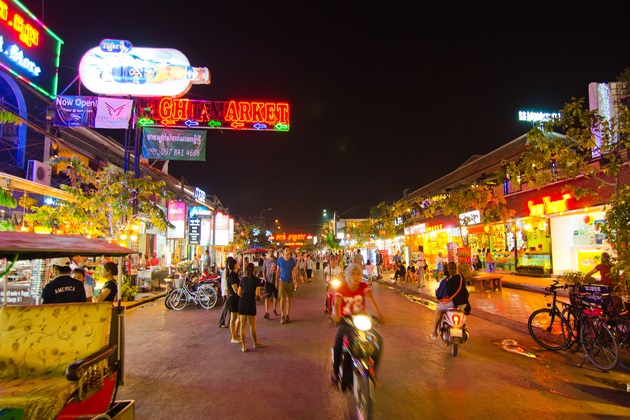 Spend all of your energy in the endless and exciting nightlife at Sihanoukville bars and clubs. Sip some drinks of unique recipes, dance among the ambiance of lights, music and energetic people. Remember not to waste any minutes of your trip to Sihanoukville.
Buggy Tour – Best Way to Explore Sihanoukville
A buggy tour brings a fantastic way to explore Sihanoukville and the surrounding areas. Some of the places are so muddy make for the tours dirty but adventurous trips. You can go through the local villages, try out driving buggy and venture to the nearby countryside.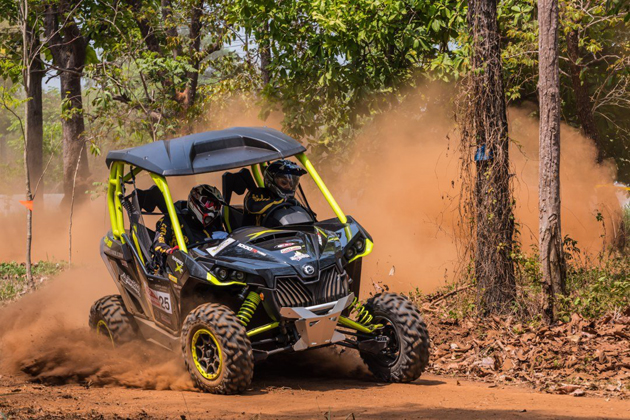 Mini Golf – Ideal Activity to Do in Sihanoukville
A fantastic experience for a relaxed competition, mini golf is a great activity to make your lazy day on the beach more significant. Tourist can find mini golf facilities at Queenco Palm Beach, Ream National Park, and Mollie Golf Mini Golf which costs around $1.50 and $3.50 to play 18 holes. Guests can enjoy a drink at the golf course and they also have free access to their garden.