Mondulkiri, one of the major parts in Cambodia tours if you have the chance to visit this beautiful country. For those who love nature, freedom like wild, rustic, waking up early in the morning in the endless grass hillside with a cup of coffee to welcome the dawn or the golden afternoon on the downhill, will be enjoyable. Why don't we explore this highland together? It would be a memorable experience.
Mondulkiri's Geographical Location
Located in Eastern of Cambodia, which is adjacent to Binh Duong and Dak Nong of Vietnam, Mondulkiri has come down to us for a long time as a natural verdant land. Thank to possess naturally, with the cool weather throughout the year, vast pine forests as well as rolling hills, waterfalls, this land is special suitable with backpackers who have a passion for discovering something closed to nature. As a result, it is obvious that Mondulkiri is also one of the most popular destinations in Cambodia, which has been attracted both local and international tourists.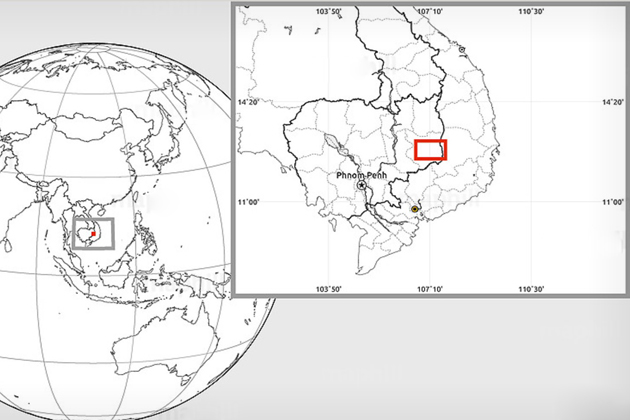 Beside well-known Angkor temples system in Siem Reap or the 450km – a coastal road which has contributed to the Most Beautiful Bays before, Mondulkiri has been becoming another profit in Cambodia's tourism industry. A large number of domestic travel agencies enable to provides various service for those who love being in the wilderness, including relax tours in ethnic communities to go along in the forest.
Take a Close View to Wild Species in Mondulkiri
Even if you don't own a physical body matching with the exploration, you still have the chance to get close to the animals in a local zoo where you are allowed to come with many species. The zoo with 10ha in the total area, built up by the Cambodian-owned Mayura Wildlife Foundation, becoming a home for many wild animals threaten by increasingly hunted.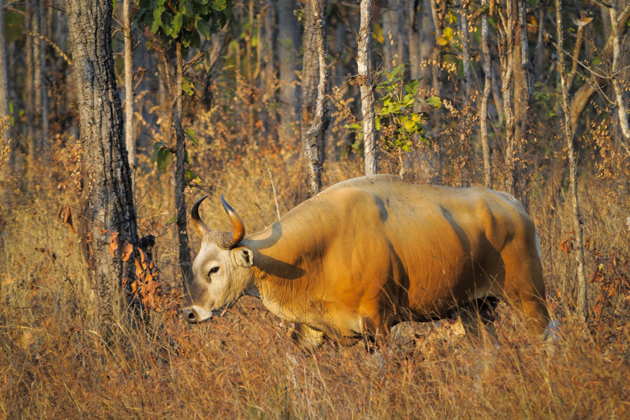 One of four caregivers in the zoo, Seng Thea said that the zoo had contributed to the preservation of endangered species, attracting both local and international tourists, especially the young who can learn more about the wildlife in Cambodia. Especially, gazelle, deer, peacock and wild boar are among these endangered species. "The number of peacocks raises at the zoo has now reached the hundreds" Heng Touch, another caretaker, said. He also claimed that because the zoo was situated in the wildlife sanctuary, peacocks normally started flocking there from August onwards.
Immersing Yourself into Wilderness in Mondulkiri
Apart from a close view of various kind of animals, the zoo also brings us a wonderful scenery of sunflower gardens where visitors can inhale a breath of fresh air as well flowery perfumes.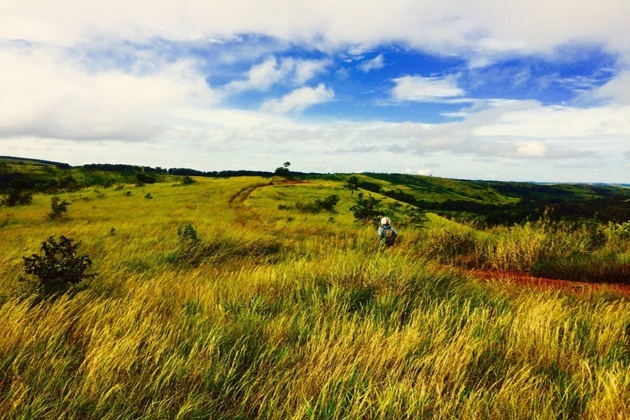 Following the road which leads to the zoo named "Sea Forest", it is incredible wonder offering an overview of the stretching forest downhill. Travelers desiring to go sightseeing the Mayura zoo should go from Sen Monorom town towards Koh Nhek district, around 30km away. Turning around from highway in Me Mai village in the territory of Pou Chrey commune, next to Pich Chreada district, go along a rough way just over 5km through rubber estates before arriving destination is an ideal thought. Don't be afraid of getting lost, there will be several roadsigns leading tourists.