In Vietnam, if the painting in Hanoi is an ideal destination for visitors to come to buy the product paintings, in Cambodia Phnom Penh art gallery is also an attractive destination you can visit. Art galleries in Phnom Penh are not only the place to display remains of the history but also contemporary work which reflects the spirit of Cambodian people. Here, if you are an art lover, Go Cambodia Tours will offer the top 8 Art Galleries in Phnom Penh. Check out the list below, and let's see how colorful Cambodian life!
Top 4 Best Phnom Penh Art Galleries
Romeet Contemporary Art Space
Romeet Contemporary Art Space is located at 34E 178 Str, Phnom Penh. This is a famous visual gallery that is in a few places which exhibit modern, contemporary work in Cambodia. Founded in 2011, the gallery is the location for a lot of cultural exhibitions, educational activities, workshops… Especially, this is the place to display the great work of the excellent student of the Royal University of Fine Arts – the top university in Cambodia. In other words, coming to Romeet Contemporary Art Space is coming to the future of Cambodian art.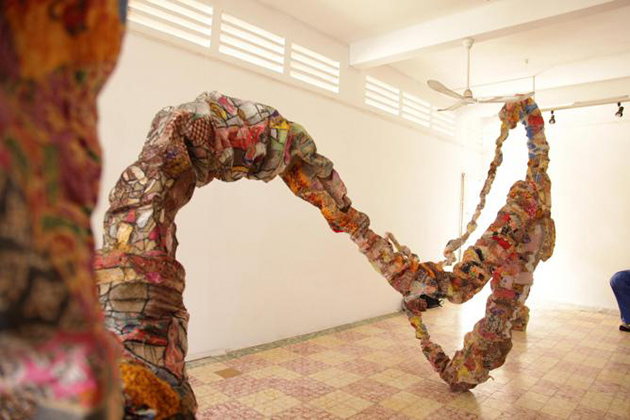 Java Arts
JavaArts is situated at 56 Sihanouk Boulevard, Phnom Penh, Cambodia, JavaArts is a gallery space in a house overlooking Hun Sen Park. The gallery is the place taking place many exhibitions, presenting the contemporary work of the most talented young artists of Cambodia. The special thing is that there is a cozy café in the gallery. Visitors can watch work of art and then sit down and sip a little hot coffee.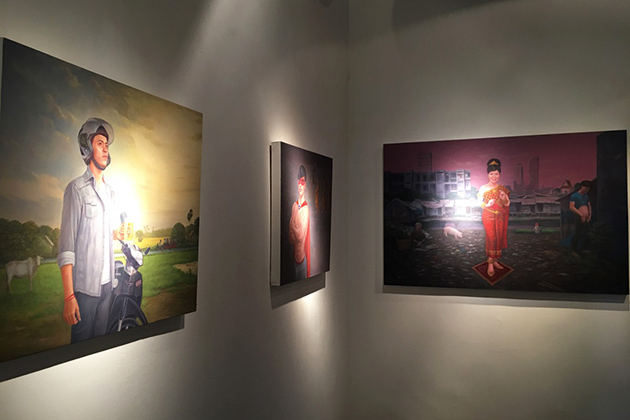 Sa Sa BASSAC and Sa Sa Art Projects
Sa Sa BASSAC is situated on the 2nd floor, Sothearos Boulevard, Phnom Penh, Cambodia, +855 (0)17 774 864. This is a gallery established by curator Erin Gleeson and an artists' collective called Stiev Selpak, the Art Rebels, consists of two art spaces: Sa Sa BASSAC and Sa Sa Art Projects. At Sa Sa BASSAC, exhibitions are often organized along with public programs. Sa Sa Art Projects nearby was established in 2010 with non-profit purposes. Space displays the work of new artists in order to promote them.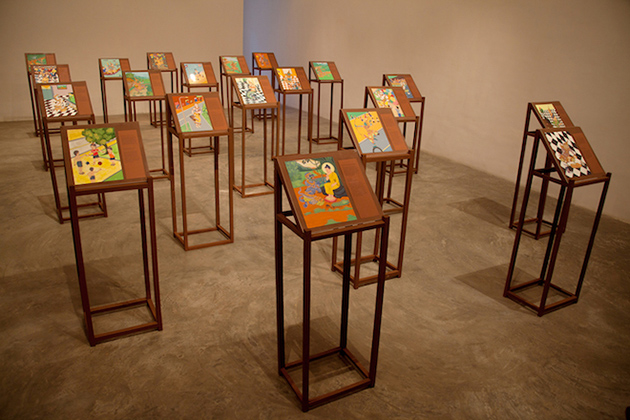 Institut Français du Cambodge
Institut Français du Cambodge was opened in 1992, is the leading gallery in developing Cambodian arts and culture. This place regularly holds cultural exhibitions, traditional festivals as well as playing French movies, music shows…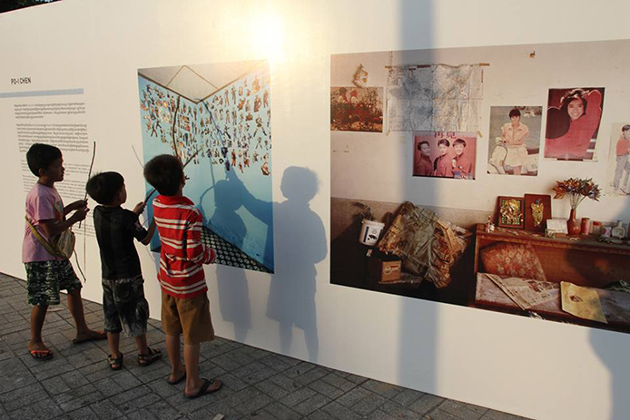 Top 4 Recommended Art Galleries in Phnom Penh
META HOUSE
Meta House is situated at 37 Sothearos Boulevard, Songkhat Tonle Bassak, Khan Chamkarmon, Phnom Penh, Cambodia, +855 (0)10 312 333 (mobile) or +855 (0)23 224. The gallery was established in 2007 by a German filmmaker named Nico Mesterharm and now is a large art gallery and media center of the capital. This 200-square-meter exhibition displays the wonderful work of domestic and international artists, community projects, conferences… The roof is equipped with multiple screens, showing video art, documentaries, and films.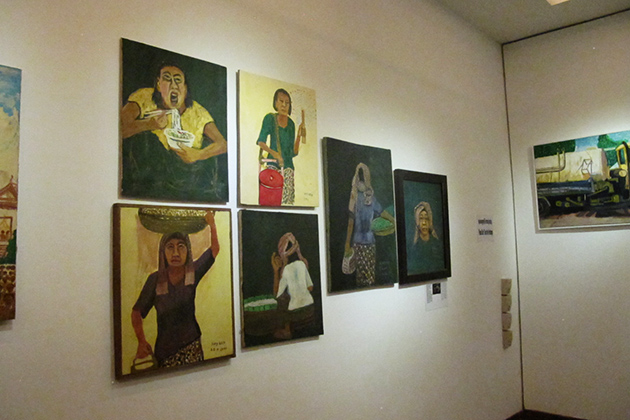 Asasax Art Gallery
Asasax Art Gallery is located at 192, 178 Str, Opposite the entrance of the National Museum, Phnom Penh, Cambodia, +855 (0)12 877 795.
Opened in 1999, Asasax Art Gallery displays the life work of Cambodian artist Asasax, an alumnus of the University of Fine Arts, Phnom Penh. His work is special because they are both modern and traditional, have a distinct style. It is worth a visit to admire the wonderful mixture of old and new Cambodian art.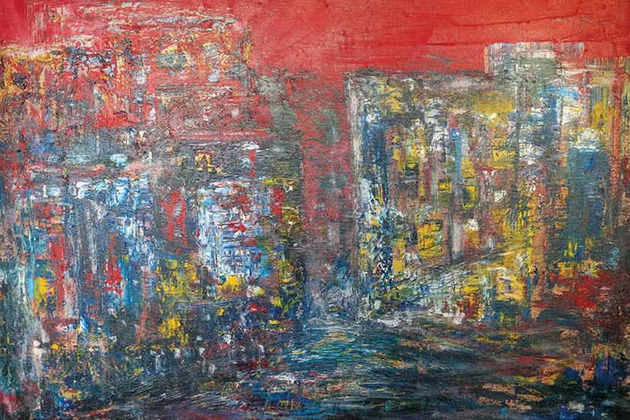 Bophana Center
Bophana Center is situated at 64, 200 Str, Okhnia Mén, Phnom Penh, Cambodia, +855 (0)23 99 21 74 It can be said that Bophana Center is the only gallery in Cambodia that preserves the audiovisual heritage of the country. The center was established by Cambodian filmmakers Ieu Pannakar and Rity Panh to save the remains of the nation's audiovisual records after the period of war as well as to inspire and train the youth in filmmaking and photography. The gallery usually takes place exhibitions, film screenings, and art performances.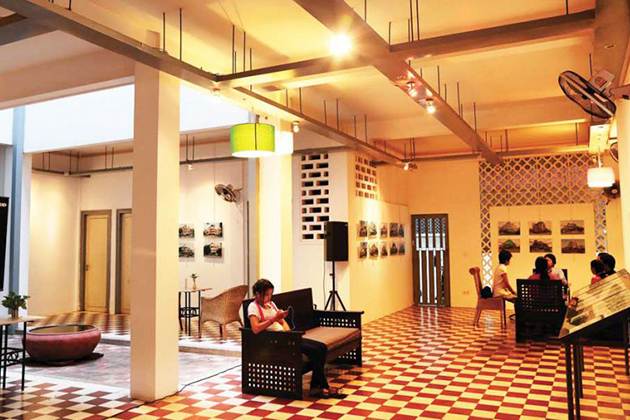 XEM Design La Galerie
XEM Design: LA GALERIE lies at 13D, 178 Str, Phnom Penh, Cambodia, +855 (0)23 72 22 52 The Gallery was founded by the famous Cambodian artist and designer named Em Riem, whose work has been exhibited throughout Europe and the USA. After traveling to many countries in the world, witnessing the beauty of other cultures, he decided to open his own gallery in 2008 to exhibit his artwork. The topics in his work are extremely various, from realism, abstract and street art…with many types of paintings, sculptures, and ceramics. Especially, the Khmer Rough topic is taken a lot of his work. Visitors coming here will feel like to witness the darkest period of the history of Cambodia.