Siem Reap is the most famous city in Cambodia because it owns a very huge of important sites. If visiting Angkor Temples is to get real feelings about the heyday of the Khmer Empire, coming over art galleries there seems to be a good way to know the detail about the culture, art, and life of the locals. That's why Go Cambodia Tours will offer you the top 8 art galleries in Siem Reap you should drop in.
Top 8 Best Siem Reap Art Galleries
Theam's House
Theam's House is located at No.25, Veal Village, Kokchak Commune, (855) 78-208-161. The gallery is owned by the Cambodian artist and designer Lim Muy Theam. He has spent many years reviving the ancient Khmer handicrafts and then runs his own studio of lacquer creations and artwork…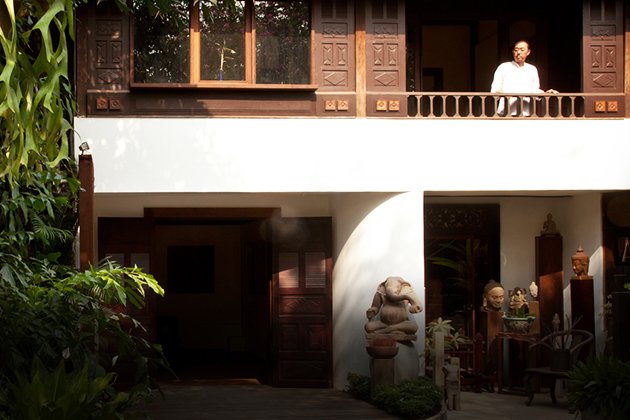 Set in a quiet area, in the small lovely traditional wooden house with a lush tropical garden, the gallery has a unique space. Visitors can enter the rooms displaying Khmer sculpture, textiles, bronze, and silver work. Later, you can visit the workplace where the artist creates great products.
Angkor Artwork E&T Stocker
Angkor Artwork E&T Stocker located in Sala Lodge Rd, Krong, Siem Reap, +855 12 327 680. When entering, a lush garden welcomes you and then the friendly French owner will guide you to visit around his workshop and explain step by step the process to make his artwork. This amazing gallery was founded by Eric & Thierry Stocker. About ten Cambodian craftsmen, including the deaf work here… Their artwork is very wonderful and exquisite using natural lacquer & gilding technics learned from French masters. They work by heart to give us great products.
McDermott Gallery
McDermott Gallery is located at FCC Angkor, Pokambor Avenue, Krong, Siem Reap, +855 12 274 274. This is a small gallery with interesting infrared work. Many visitors coming here was impressed with the photos. Most of them are gorgeous black and white pictures of Angkor Temples. This is a quiet space where you not only can see the famous images of Angkor, calendars, cards but also regular exhibitions.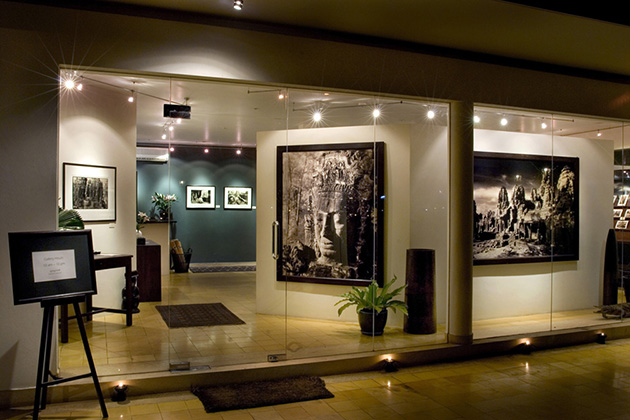 Diwo Gallery
Diwo Gallery belongs to a French photographer and publisher called Thierry Diwo. There are two locations for this gallery: Diwo Gallery 1 is from about 5 minutes from the center of Siem Reap, the gallery has two terraces and a nice garden. Diwo Gallery 2 lies by the riverside, next to the old market, between Monument Books and Ta Prohm Hotel. The galleries display a variety of statues made of many materials like bronze, wood, stone; home objects made of lacquerware, silver, wood, silk, and jewelry; photos and books…Also, this gallery is usually the place holding many statue exhibitions and photo exhibitions.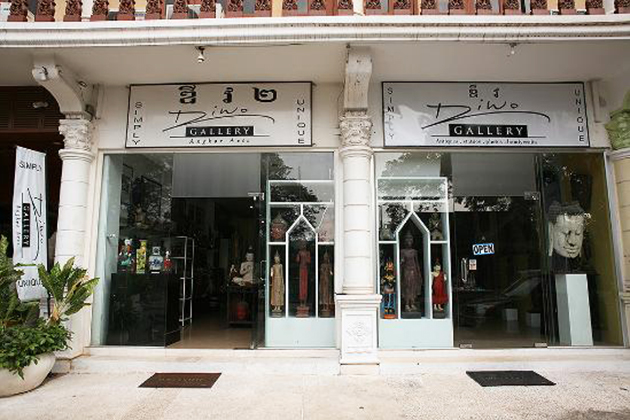 Jayav Art
Jayav Art is located at A 25 Street Charles de Gaulle, Krong Siem Reap, Cambodia, +855 89 787 345. If you want wonderful souvenirs, you shouldn't miss this beautiful gallery. The gallery was founded by Philippe Brousseau – a talented artist. Visiting here, you will be kindly explained about his work through the products. The work here mainly is taken inspiration from the architecture around the Angkor temples. They are also made familiar materials of Cambodian work of art such as wood, stone…especially lacquer.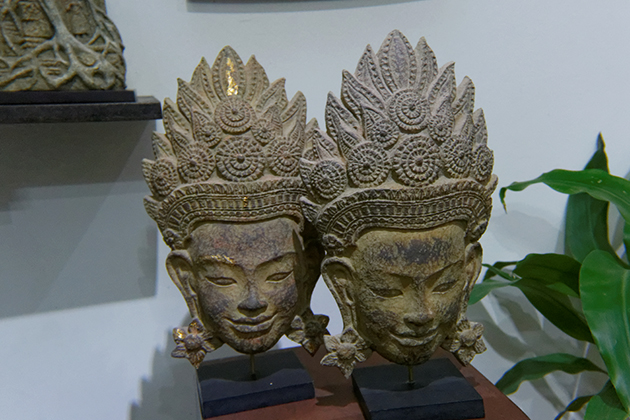 Khmer Kid Art Gallery
Khmer Kid Art Gallery is at 45 Wat Bo Rd, Krong, Siem Reap, about 10 minutes walking from Old Market, +855 17 223 370. Khmer Kids Art Gallery welcomes everybody, not only kids. The gallery displays a lot of cute products for kids. Contemplate life through the eyes of lovely Cambodian kids, feel excited about their wonderful creations and fabulous imaginations. Besides, this place usually takes place activities, events of The Small Art School that everyone can attend.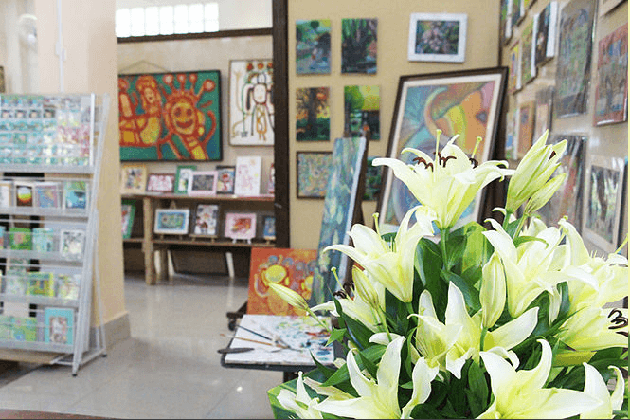 Khmer Ceramics & Fine art Gallery
Situated on the road to the famous Angkor temples, the gallery has opened in 2006, aims to restore Khmer traditional pottery that was extremely glorious at that time. Coming here, you not only watch the great work of the artists but also can sign in the course of making pottery and create lovely products for yourselves.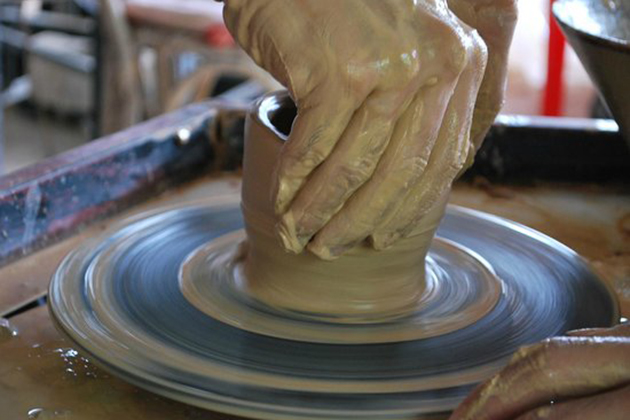 Delapree Art Gallery
This is a unique art gallery owned by an artist named Stef who has spent much time developing a clear style. The gallery is really beautiful with a lot of lovely pictures. The pictures have a curious way of displaying, including both pictures of people and animals, all of them look very vivid with harmonious colors. Visit this gallery to see the daily life of Cambodians in an interesting way and can buy some lovely silk paintings.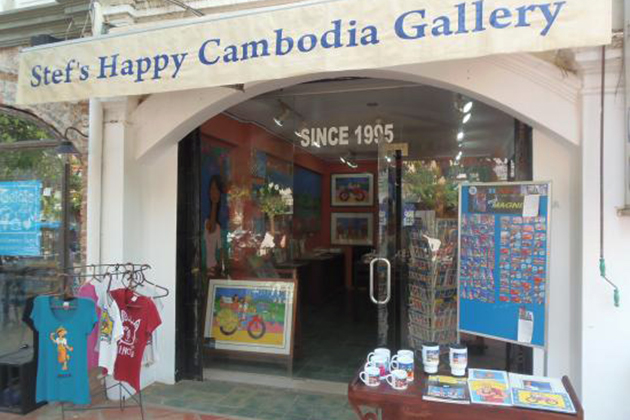 Top 3 Recommended Art Galleries in Siem Reap
Sopheng Art Gallery
Sopheng Art Gallery is centrally situated on 9 St, Wee alley that is parallel to Pub St, near Old Market. This gallery is run by a female artist called Sopheng. Her work is the reflection of the modern world around her as well as the great Angkor structures. It is really well worth a visit, and also very special to meet and talk to the artist. Dropping by here, you may fall for sophisticated, meticulous sculptures that you will buy them at a reasonable price and be delighted to have this moment of your trip.
O.Menge Gallery
O.Menge Gallery is situated on Oum Khum St, right in the tourism center of the city. The gallery displays paintings that mainly describe the landscape of Cambodia. The work here is very typical, reflecting exactly the beauty and features of the country. It will be useful for those who care about the arts as well as beauty lovers.
Wa Gallery
This pretty gallery with colorful windows lies at FCC Angkor, owned by a much-traveled French couple. Entering Wa Gallery, you will be warmly welcomed and explained the contemporary artwork on display. Besides canvas, lacquerware…the gallery also offers Cambodian souvenirs such as pieces of jewelry, scarves…