Besides seeing some famous attractions in cambodia, having fun with local food is also an amazing experience. Here are the best food in Cambodia that you should try while travelling to Cambodia.
1. Fish amok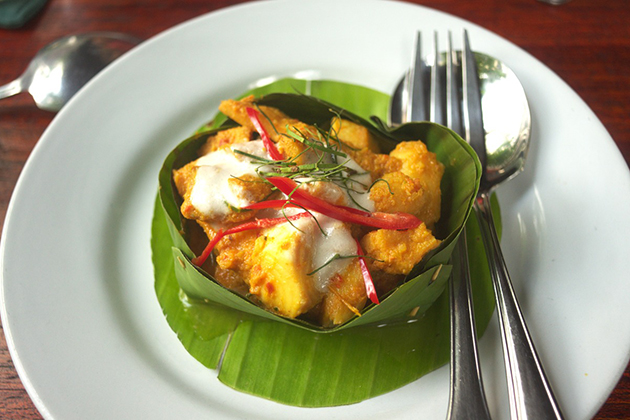 This is the most popular dish in the northwest Cambodia. The white fish is cooked in a coconut milk base added with fresh turmeric paste, lemongrass, and fingerroot, then wrapped in banana leaves. People can find fish amok in any neighbor countries, however local herb slok ngor is the unique feature of Cambodian which adds more distinct and bitter flavor to the dish.
2. Balut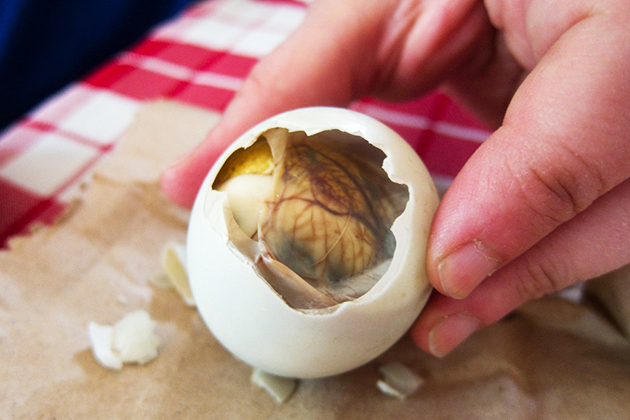 Balut is well known not only in Cambodia but also popular in neighboring Southeast Asian countries like Philippines and Vietnam. A balut is the fertilized embryo of a duck. Look closer you can see a developing baby chick in it. While Western tourist feel affair to try this dish, Asian people show an adverse attitude with this dish. They consider balut as a high protein dish. To add more favor, people can eat with a pinch of salt, lemon juice, ground pepper and mint leaves in Vietnam, and a garnish of lime juice and ground pepper in Cambodia.
3. Lok lak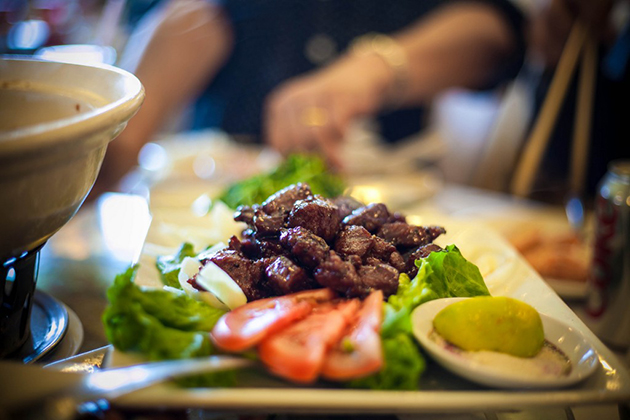 This classic dish start originally from Vietnam. However, when landed in Cambodia, it became amazingly popular. The reason for this favorite is juicy beef, which is favourite local meat, is served in large portion. Beside delicious fried meat is a salad of sweet tomato, crispy lettuce, raw cucumber and onion.
4. Grilled frog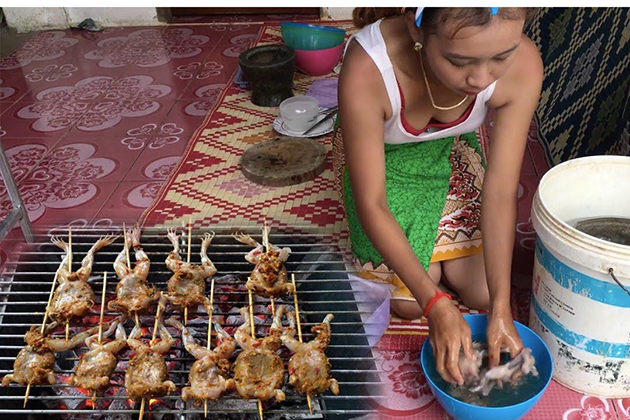 Travellers may feel a little bit freaking out when thinking about eating frog at first, but I bet everyone will change their mind after a few days staying in Phnom Penh. Next to common meat like pork, chicken and beef, sometimes visitors can see the frog on the skewers of barbecue carts on the street, which is turn out a very renowned dish in Cambodia. People said that frogs has juicy and tender taste very similar to that of chicken.
5. Lort cha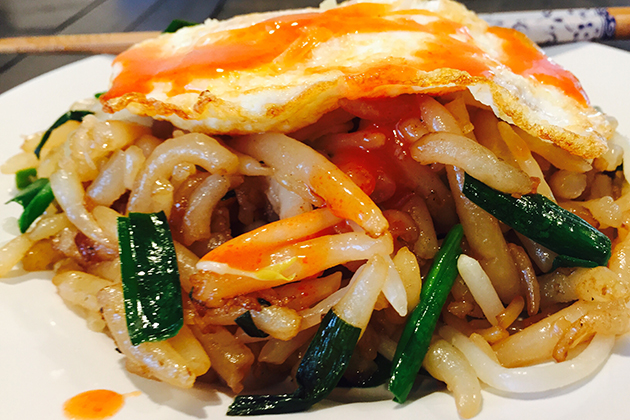 Lort cha is a typical street food in Cambodia often served from street carts to motorbike or tuk-tuk drivers as late night snack. The noodles are cut short then mixed with bean sprouts and cooked with green onions and a scrambled or fried egg. This dish will be perfect when tossed with chili and soy sauce.
6. Kampot pepper crab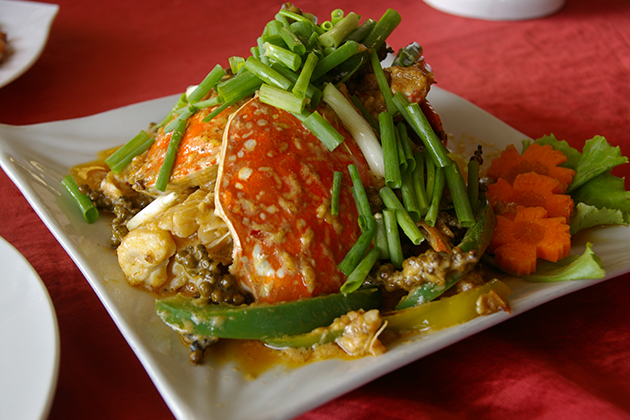 Fresh seafood and pepper corn farms are two most famous things in the southern province of Kampot, right on the coastline. In this dish is the perfect combination of fresh crab stir-fried with tasty green peppercorn. The pepper is well blended with sweet crab meat enough for you to enjoy the sea taste in your mouth.
7. Pickled fruit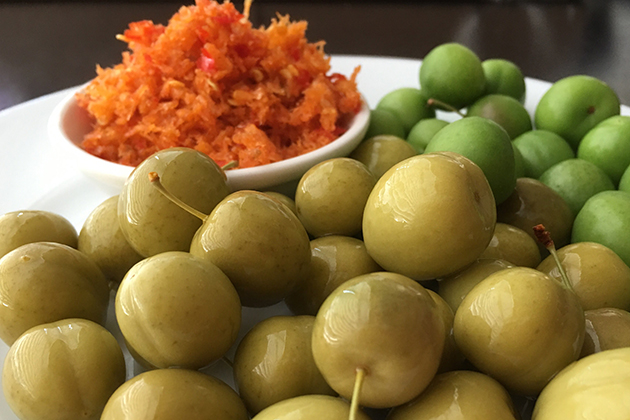 As many other neighboring tropical countries, Cambodia has a diversified different type of fruit. Taking this privilege of mother nature, Cambodia is home for pickled fruit. Tourist can easily buy a bag of sauce that blends sugar, salt, chillies and other seasoning to dip the fruit in.