Traveling to Cambodia would be one of the most amazing experiences for tourists. However, you should pay attention to the scams to have a safe and enjoying trip to Cambodia. Here are the list of the most common scams in Cambodia and the advice to avoid them.
1. Fake Monks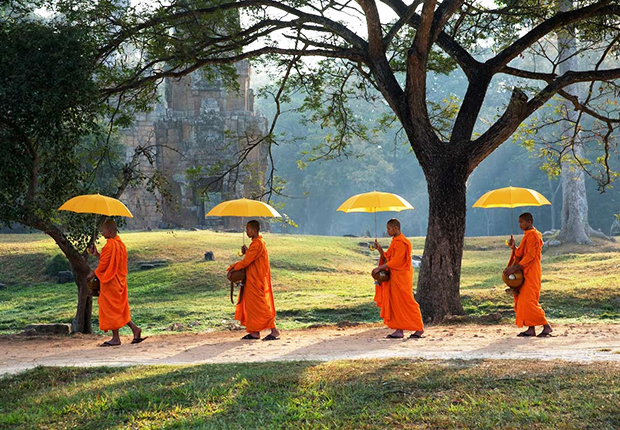 How to Spot a Fake Monk
• The fake monk will try to approach you directly to ask for money. A real monk will never do that
• A fake monk tends to target in foreign tourist because they often believe easily he is a real monk
• He gives you stuff like gold-colored tickets, tarot cards, a beaded bracelet then receive the money in return
• He can even touch you, which a NO-NO for real monk
• You should pay attention to what he wears under his 'robe': shoes, socks, pants, even jeans
• He would become aggressive when photographed and filmed
It is very easy for you to distinguish between a fake and real monk if you pay a little attention to these characters above. Real one he will never actively beg for money. He just simply stand there and wait 'til someone come then donate their money into his alms bowl.
As a tourist, it may be confused to recognize whether he is fake or not. Many naïve tourists have to fall to their trap. You can say out loud: "You are a fake monk, stay away from me"
You may encounter fake monks infamous destinations like Phnom Penh, Siem Reap, Sihanoukville, etc. The problem here is these fake monks misunderstood about this country and destroy the Buddhist reputation.
2. Border/Visa scam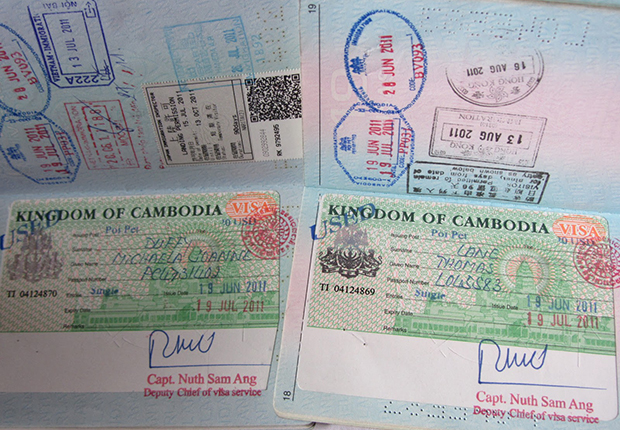 Many tourists visit Cambodia through the land borders because of affordable prices. To cross these borders, you will need to prepare some paperwork. Some officials take advantage of this situation. They may require you to perform some further procedures like medical checks, proof of vaccinations and other paperwork. If you deny paying some bribe perhaps your visa will not be issued.
In some cases, you may even be approached by fake officials who lead you elsewhere at a higher price.
To avoid this scam, you should remember the price for the visa is $20USD for tourists and $25USD for business/ordinary for one month. Moreover, do not perform visa work outside until get to the visa desk.
3. Traffic police bribes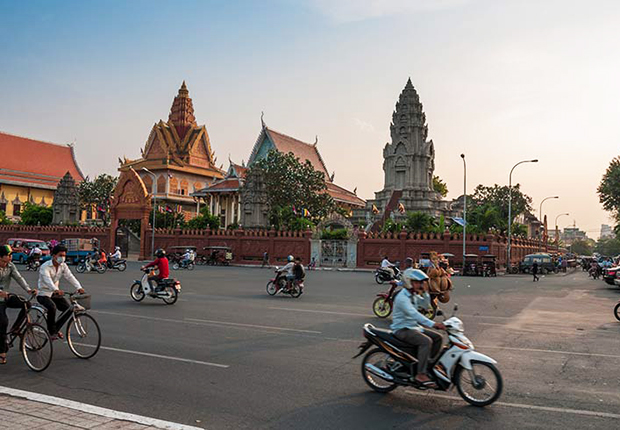 People in Cambodia mainly use a motorbike to commute. Tourists often show a tendency to pay police bribe to save time. The cops here wear a light blue uniform, therefore, you can see them outstanding on the street. Foreigners usually become the target to fine because locals know how much the real fine is, meanwhile tourists barely know anything then willing to pay more. The money you pay will not for the Cambodian government but go into their pockets.
To avoid being spent on unnecessary fine, you are better to learn some basic rules while traveling to Cambodia like wearing a helmet whenever drive motorbike.
4. Motorbike theft scams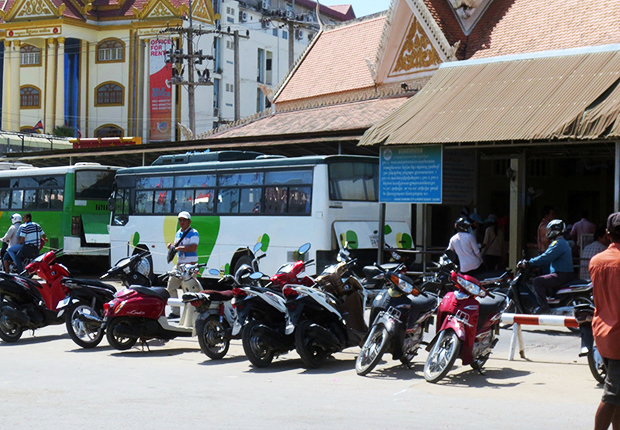 Tourists who come to Cambodia often choose motorbike as their main vehicle to explore the city because of the convenience and affordable price.
Once you rent the bike, you must highly pay attention to it, keep it lock after using it. The thefts in here are very tricky, they would spend some days to follow you than immediate steal it when you go away. In some cases, the theft is a person from your rental agency. They make a copy of your key then wait 'til your bike unattended to unlock and simply drive away. You may end up paying USD 1,200 for the bike and receive your passport back.
To not become a victim of this scam, you should rent a bike from a reputable hotel. It may be a little more expensive but definitely less than USD 1,200. Besides, you should prepare your own lock so that no one can steal your bike.