The Khmer New Year – Chol Chnam Thmey is one of the most important holidays in the Khmer culture. On this occasion, people stop their work and spend three days to visit home and gather. The Khmer New Year celebrated according to the Gregorian calendar from April 13 to 15. This is the time Cambodian marks the end of the harvest season and relaxes after a long time of hard working, Although people on these days often spend so much time for visiting the temple, the Khmer New Year is not all about a religious festival. This holiday combines the traditional ceremony and national ceremony. If your vacation in Cambodia during Khmer new year, Don't be heritage, join with us!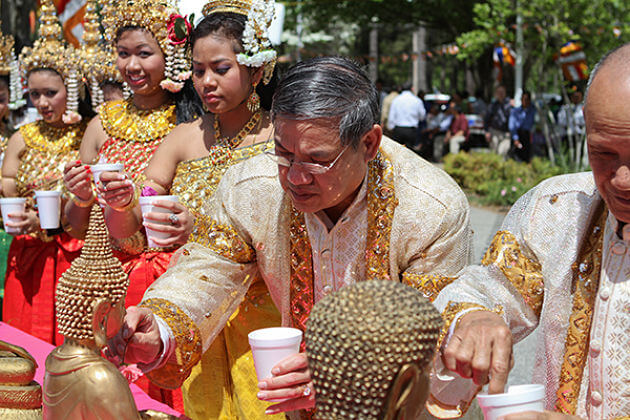 At home, Khmer need to do the spring cleaning up and arrange altars. At the temple, entrances are decorated with coconut leaves and vibrant flowers. The prayers often bring food, dessert and every day – use items to the pagoda. The things that people donate will reach the ancestors through the monks. It also believed that the more they donate, the more their dead ancestors will wish for them.
Khmer New Year in three days
Day One – "Moha Songkran"
The first day is celebrated as a welcome the new angels of the year. Khmer will clean up their home and prepare food offerings to be blessed by the monks. During three days of the festival, Khmer males and females only allow making love on this day because of Khmer communities' rules.
Day Two – "Vanabot"
The second day will be the time for remembering one's elders. Khmer come to temples to celebrate a ceremony called bang scole to honor their ancestors. Khmer also donate to the poor and unlucky on this day.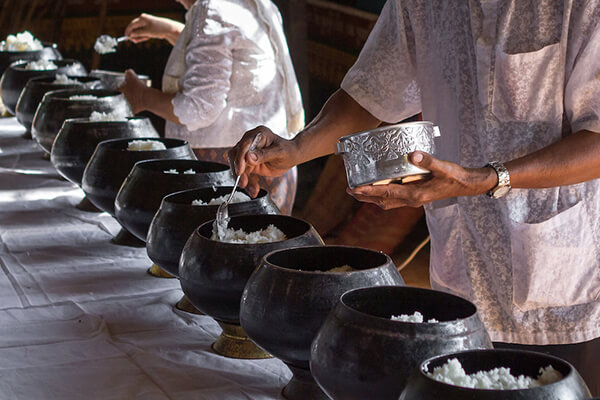 Day Three – "Thgnai Loeung Sak"
This is officially the first day of the New Year. On this day, people bathe Buddha statues called "Pithi Sran Preah". Besides, they bathe elders and monks to ask them to forgive for any mistake they have made during the last year.
Where to Celebrate Khmer New Year
In this period of time, you will not see the crowded cities as usual as Khmer come back to their hometown to gather with their family and enjoy the New Year atmosphere. Most stores will close in these days.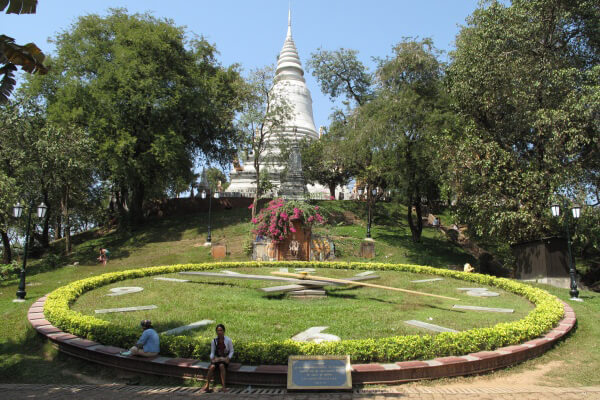 In Phnom Penh, the best place to be during this time is Wat Phnom, where people play traditional games and throw the colorful powder at each other.