Situated 16 km southeast of Siem Riep and 25 kilometers east of Chong Khneas, Kampong Phluk consists of three villages with around 3000 inhabitants, most of whom are Khmer.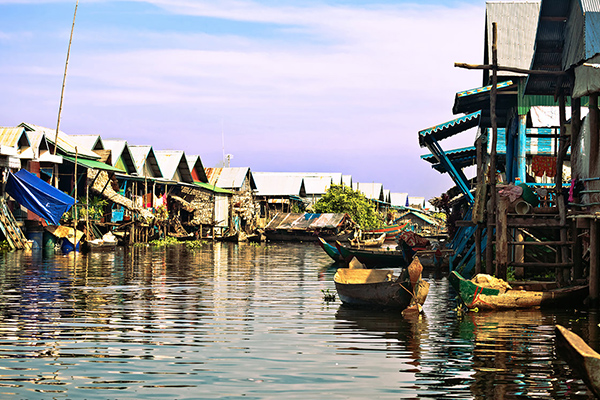 Kampong Phluk is fairly small but it completely reflects the typical lifestyle of people in Tonle Sap. This village exists almost exclusively on fishing and related-water activities. . Surrounded by mangrove forests, during wet season, the residents live in stilted houses raised up to 10 meters in height residents live in their stilted homes. However, when dry season comes in and houses are far from the ground, residents build temporary floating homes on the water. Depending on the time of the year and the level of water, visitors may sail on through the main street of the village (when the water is high the roads become a river) or walk along it in the low water level season. It is a lovely peaceful place to visit anytime of the year, as well as seeing how a vast majority of Cambodians live as fishermen or farmers and get an insight into their way of life.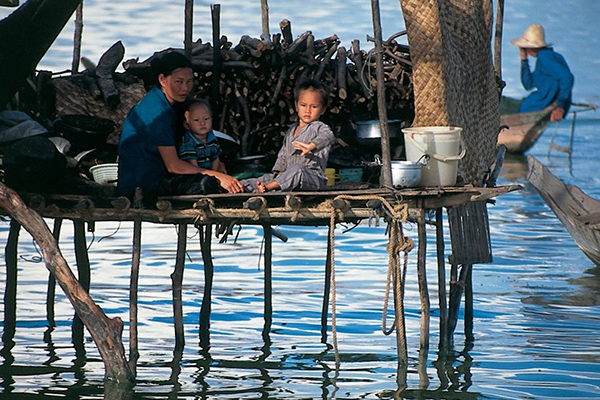 In addition to immersing in the beautiful flooded forest and village life of Kampong Phluk , tourists may visit a few schools, shops and restaurants, all of which are moored above Tonle Sap. You can also visit a few Buddha pagodas and meet local monks. Especially, there is a small cafe where one could grab a bite to eat, and mangrove tours, offered by local women in small boats.