It's time to say goodbye to Elephant rides to the famous destination in Cambodia Angkor Wat. The Government has announced that From 2020 the elephant rides will no longer be available for tourists visiting Cambodia's famous destination.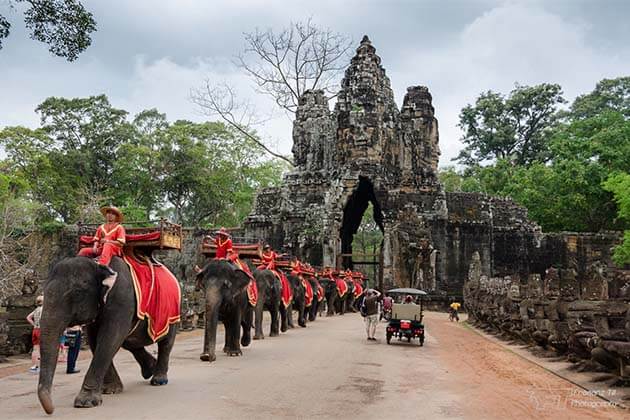 The official announcement is published after 2 elephants collapsed and died while carrying tourists on its back, one in 2016, and another in 2018 due to exhaustion. Moreover, the announcement has also received the agreement from most of the tourist who loves the animal, and elephants as well.
Oan Kiry, director of the Angkor Elephant Group Committee said that in 2020, the association plans to stop using the elephant rides to transport tourists. However, tourists can still watch the elephants and take photos of them in the conservation and breeding center. Overall, we want the elephants to live in as natural a manner as possible.