People always hope to travel in a way that is ethical and leaves the smallest footprint, but in Cambodia tour, we may do more to ensure that our money was being spent in the right places and persons who need it. Follow is some pretty eco-friendly companies that support and hope to share ways that you can give back during your trip.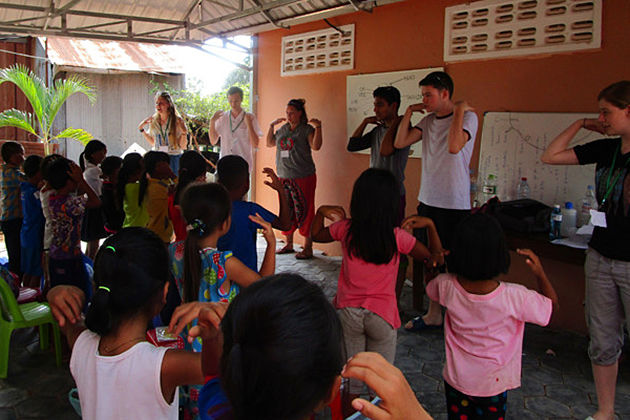 1. Landmine Museum – Responsible Experiences for Landmine Victims
Although a bit far from town, Landmine Museum is a must-visit destination that is well worth a stop. It is created by Aki Ra, a former Khmer Rouge child soldier, who worked for UN and received training to disarm landmines after leaving the regime. Eventually, he started going into the field alone and continues to destroy about 50,000 landmines that many of them were planted by himself. This is a bit crazy story.
The museum is quite rudimentary, but powerful anyway. A complimentary audio headset will guide you through the displays where you can see hundreds of the devices that are responsible for the deaths and dismemberment of thousands of innocent victims.
There are a school and a house, behind the museum, for children who had been influenced by the landmines firsthand. Today the number of victims has dropped strongly and not all the children living there are victims.
It would be delighted that 100% of your $5 admission ticket goes to the onsite school, other programs for landmine victims, and paying the staff livable wages.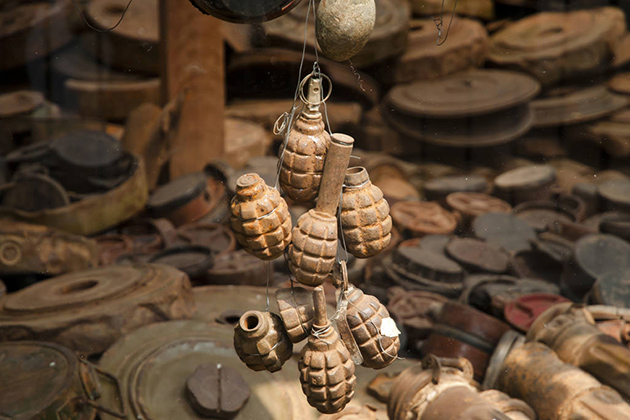 2. Killing Fields and S21 Museum – Unique Memory about Khmer Rouge Regime
Most the tourists expect to learn more about the country's history while traveling in Cambodia or any country. Visit the notorious Killing Fields in Phnom Penh followed by the S21 Museum is one of the most educational experiences that you may have. You should visit both on the same day to get the most out of the experience.
You may walk through mass graves in which the bodies of nearly 9,000 men, women, and children were found. Bones of the victims are displayed like a reminder of how many people were lost under the Khmer Rouge regime.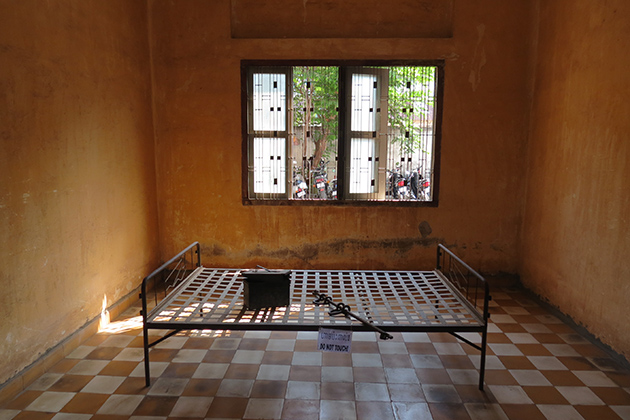 3. Zip-lining with Angkor Zipline – Take Responsibility for Environment
Flying through the forests of Angkor National Park may not be the way you pictured your visit to the famous temple ruins, however, believe us, it will be an extremely cool way to see this site from a different perspective.
Speed across zip-lines 45 meters off the ground, the longest reaches 300 meters. It is no need to worry because the professional guides keep safety. A part of your admission to Angkor Zipline goes to conservation and planting trees in this park. Hence, it is not only a chance to get to play Tarzan for the day, but also contribute to the preservation of Angkor National Park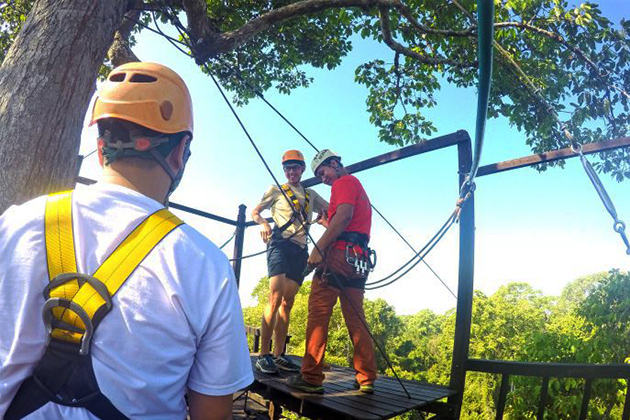 4. Hire a Tuk Tuk Driver – Give a Hand to Driver in Cambodia
Hire a tuk-tuk driver for the day to provide them a valuable work as a mean to support their families. Sometimes they can tell you the culture, history, and insights of the country that you cannot get at anywhere.
When hiring a tuk-tuk driver, make sure that you pay them worth for their time, sometimes they offer to pay for their lunch. For a day trip, the fair price for the small loop is $15 – $20, for the big one, is $25 – $32.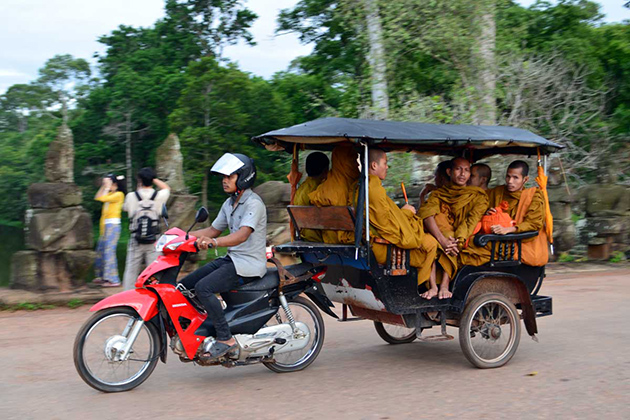 5. Stay at Socially Responsible Hotels
Tourist may have a chance to stay with Socially Responsible Hotels at least once because the chain of the hostels has 4 locations around the country. The facilities are very beautiful and various including the rustic bungalows on a private beach in Koh Rong Samloem and a chic private rooms overlooking a sunny pool in Kampot. Besides paying their staff fair and competitive wages, they also support some incredible organizations in each location like a clean water project in Siem Reap and an inspiring school for underprivileged children near Kampot.