Reading culture is one of the indispensable beauties in the spiritual life of people. Reading a book and then comprehend its beauty, its soul is like enjoying the wonderful taste of a dish. The capital Phnom Penh of Cambodia has a lot of interesting bookstores for book worshippers. Bookstores in Phnom Penh also are the choice of many tourists in the free time during their Cambodia tour package. In the leisure time, instead of strolling in the street, choose for yourself a bookshop in Phnom Penh, read these books you love, sip a cup of tea, and enjoy a beautiful day!
Top 5 Best Phnom Penh Bookstores
D's Books
D's Books is located at 79, 240 St, Phnom Penh, displays mainly secondhand books with a diversity of categories. However, people coming here often buy novels because this shop possesses many valuable old novels that deserve a glance. Besides, it also sells a few copy editions of famous work of literature with good quality.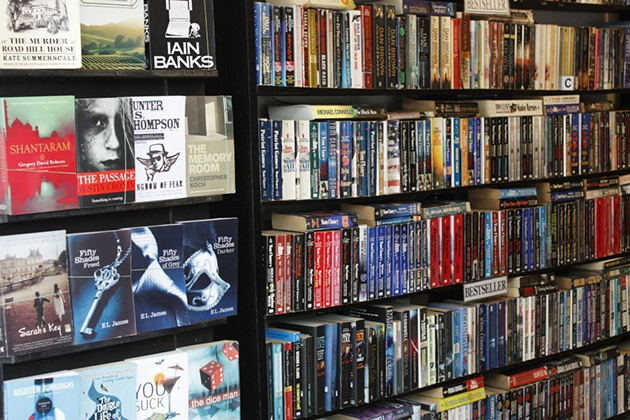 Address: 240 79, Street | Chaktomuk, Phnom Penh 12000, Cambodia
Tel: +855 12 726 355
Bohr's Books
Located at 172 St and 5 St, Phnom Penh, Bohr's Books is the recent favorite place for book lovers in Phnom Penh. It owns a variety of used books as well as new ones at a good price. The owner usually updates the best sellers, the most popular books in the market of literature. The bigger shop is established offering a wider selection of foreign books in many languages like English, French, German…
Tel: (012) 929 148
Monument Books
Monuments Books have two addresses including at 111 Norodom Blvd, Phnom Penh, and at Phnom Penh International Airport. This shop often sells used and copied books about a lot of aspects of life. Therein, the main category on sale is the work of literature of famous writers in Cambodia and over the world. In particular, the shop has a café on the upstairs in which visitors can sip a cup of coffee or taste ice cream.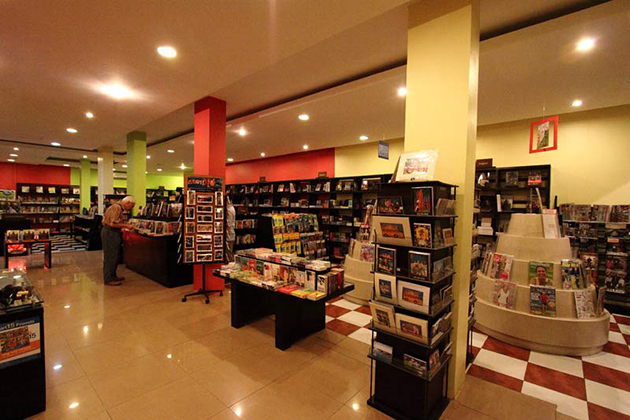 Address: Norodom Boulevard 111, Phnom Penh, Cambodia
Tel: +855 23 217 617
Boston Books
Boston Books is set at 8, 240 St, Phnom Penh. This shop is the ideal address for those who want to find cooking guidebooks, crime novels or other odds and ends. Generally, customers at any age or career can pick up their favorite ones. Especially, there is a small café counter with free wifi, comfortable seats for buyers to relax, or hang out.
Call: (077) 938 254
Web: bostonbooksatcafe.com
International Book Center
International Book Center is one of the largest bookshops in Phnom Penh that offers many kinds of multilingual books and stationery. Besides, they also sell sports items, home decó, and souvenirs. You can encounter many stores of International Book Center in Phnom Penh such as at Monivong, Sihanouk, Mao Tse Toung, or Kampuchea Krom.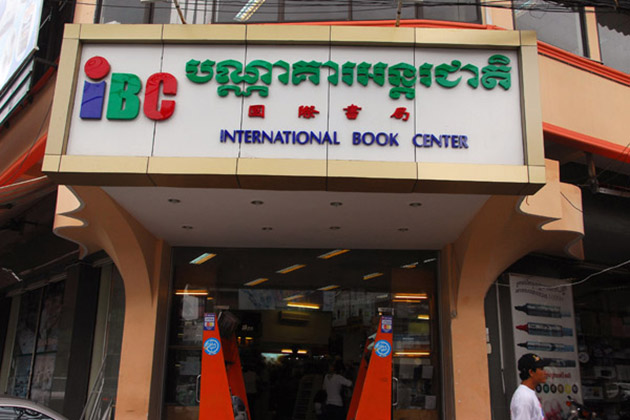 Tel: +855 23 221 788
Top 5 Recommended Phnom Penh Bookstores
Bookhouse Cambodia
A nice little bookstore is hidden away on the 1st floor of the building. The most important thing is that there are many different kinds of books with the best quality. It gives trust to people and provides customers a very good and fast service. Moreover, the books in this bookstore have an affordable price.
Address: 390 Corner St, St 113, Phnom Penh, Cambodia
Tel: +855 70 501 324
Peace Book Center
There so many kinds of books and also other stationery. There is an air conditioner. It is a nice place.
Address: Preah Monivong Blvd (93), Phnom Penh, Cambodia
Tel: +855 23 216 282
Royal Bookstore
Address: # 25D, St.454, Toul Tompong I, Khan Chamkar Morn, Phnom Penh
Tel: 098 888 575; 010 566 599
International Book Center
Address: Preah Monivong Blvd (93), Phnom Penh, Cambodia
Tel: +855 23 221 788
Angkor Thom Book Shop
Address: #261, Kampuchea Krom Blvd., Kampuchea Krom, Phnom Penh, Cambodia
Tel: +855 23 888 886
Popular Stationery & Book Shop
Address: Kampuchea Krom, Phnom Penh, Cambodia
Family Bookstore
Address: Phnom Penh, Cambodia
Tel: +855 23 883 071