For any tourists visiting Cambodia, The Royal Place is always a destination not to be missed during Cambodia Tour Packages, because of the uniqueness of the architecture, a unique architecture that nowhere can have the same. As soon as you step into this palace, visitors take a left turn to visit the Throne Hall, the splendid building used for the occasion of the coronation, meeting place of important dignitaries, and many other official ceremonies. Owning a giant tower, the Throne Hall is the main highlight in the palace complex. Admire interference amongst many architectural styles, expressed through European patterns on the ceiling or red and yellow window frame of Asian style. The gilded throne under a huge canopy in the back of the room is also the typical thing that you can notice when visiting this place.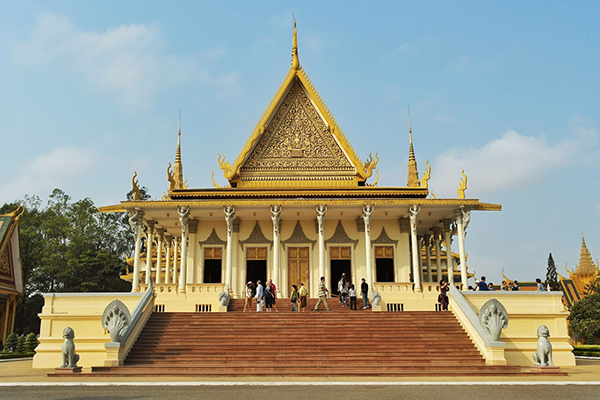 The Importance of the Throne Hall
In Khmer, Throne Hall is called Preah Thineang Vinnichay. It is where the king and cabinet discuss the country events. Nowadays, Throne Hall is used for royal rituals and religious such as coronation, royal marriages, and where the king welcomes the guest.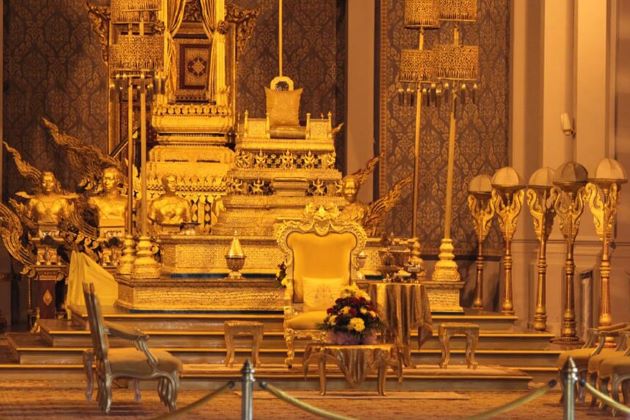 The Throne Hall & The Story Behind
The Throne Hall was built twice, the first formation of wood was between 1869 and 1870 during the period of King Norodom, and then the building was destroyed in 1915. The Throne Hall today was built in 1917 and was launched in 1919 by King Sisowath. The building has an area of 30 x 60m, with 59m high of the top tower. Like all the houses and buildings in the palace, the Throne Hall is located in the east and becomes the most brilliant in the morning. The Throne is placed in the center of the room. The throne was used for the coronation of the king on his coronation day, the last time under the time of King Sihanmoni has not done the coronation ceremony on this throne. The ceiling has a dome structure decorated with brilliant motifs describing the legend Reamker. This is considered a unique picture with the ways drawing on the ceiling and color which is not faded over time.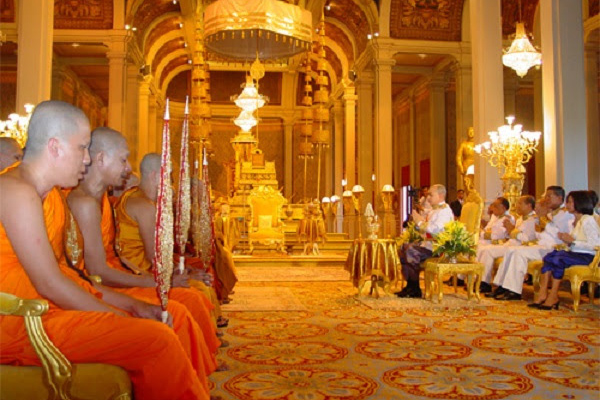 Set foot on the land which has existed for ages associated with the existence and development of a country, where Cambodian people are proud and respected will be an unforgettable experience in the mind of visitors.