Happy ending massages in Cambodia, "not so traditional places" are not easy to find. There are obviously a large number of regular spas, but most of them offer so seriously massages only and no hand jobs at the end of the session. This post will reveal you some areas and the complete overview of the happy ending massage scene in Cambodia.
The massages prices in this stunning homeland are extremely affordable and the masseuses are cheerful and fun-loving. The woman in Cambodian massage shops tends to be younger than in Thai massage shops. The vibe in this country also seems to be more relaxed and nicer than Vietnamese spas and there's a lot less pressure. If you have a chance to go to Cambodia tours, let's try this experience and enjoy it!
Happy Ending Massages in Siem Reap
1. Salon on Corner of Night Market St
Needless to say, this one is the best place to go for a guaranteed happy ending massage in Siem Reap. It is situated on the corner of Night Market St, where 10-15 young and sexy Khmer girls working. Of course, they will provide you with more than just a regular massage. They dress in their way and become really excited as you approach their shop as a foreigner. They even tell you straightly like "Do you want to massage sir? I will give you a happy ending." The price is 3 USD for the message itself that goes 100% to the owner of the salon. For the happy ending, it should be 10 – 15 USD for a hand job that goes to your girl. You may be extremely surprised by their first offer up to 30 USD, but you can negotiate the price, no more than 15 USD, it is the standard rate for a hand job. If you require a blow job, you have to add an additional 10 USD. Sex is not allowed in these massage salons.
The massage space is a big room with 5 mattresses on the floor and each spot has a curtain. Thus, don't worry, you may get enough privacy.
2. Happy Ending Massage Salon in Sivatha Blvd
Just 50m south of the western entrance to Pub Street, Sivatha Blvd is worth place you can check in. These girls are sitting on the chair outside and more soft in their approach. Not all the girls here do a happy ending, so you should try to ask them 45 minutes into the session "Can you massage here?" and pointing on the area between your legs. Like anywhere else, the reasonable tip is around 10 USD for a hand job.
3. Salon on Pub Street
Most of the massage salons on Pub Street don't provide a happy ending, but right in the center of the street and there is the only salon do, where some pretty hot Khmer girls working. It is not necessary to ask them beforehand whether they do happy endings or not, because the answer is certainly "no". However, just offer them some tip, some of the girls have no problems with massaging your penis. Check it out, the girls in this salon are more attractive and gentle than in the first one.
The Sex Massage Parlors, Another Type of Happy Ending Massage in Siem Reap
If you would like full service, not only hand job or blow job, you may check out the massage parlors in the northern part of Siem Reap. Most of them are officially operated as KTVs. As you walk inside, the manager will call all the girls, around 20 – 40, who will line up in front of you, and you can choose one. Firstly, just go with them to a karaoke room for drinking and singing for a while. Then if you just want to have sex with them, tell the manager, he will quote you a price for a short time, about 50 – 60 USD. You may be brought to the hotel nearby because the parlors don't have rooms with beds onsite.
Happy Ending Massages in Phnom Penh
1. Massage Salons in the Riverside
In the area near the Mekong River Promenade, in or close to Street 130 or Street 136, is the highly recommended sites for you. The reason is that this is the center of the main tourist area with 80% of all girly bars, restaurants, and shops within very short walking distance. Some of the massage salons are found right next to the girly bars, while the others are spread along the river promenade. Most of these salons look so traditional.
If you see a beautiful girl in one of the massage salons, you should follow her inside and ask for the "menu". You shouldn't take the foot massage if you want a happy ending with a nice handjob, because it will be given in the lobby and not in a private room. The best choice is the oil massage to make sure that you have maximum pleasure. If you require a blow job, it doesn't matter, you can take a normal Khmer Massage. However, not all girls are willing to do a blow job.
2. Happy Ending Massage Salons in Wat Phnom
Located on Street 271 and Samdech Sothearos Blvd, these are the massage salons for the local Khmers, however, you are also welcomed as a foreigner. Just their English is not very well. They have the signs in Khmer script in front of the salons, sometimes they write "Massage" in big letters. The prices here are often much cheaper, just around 2.5 USD for a Khmer Massage, although the rooms are not as nice as in the tourist places. The good news is that the chances for a happy ending are remarkably higher than in the riverside.
There are 3 areas with local Khmers massage in Phnom Penh are Street 271 (a big and long main road where also the best KTVs are located), the roundabout at Wat Phnom and Samdech Sotheros Blvd near the Independence Monument.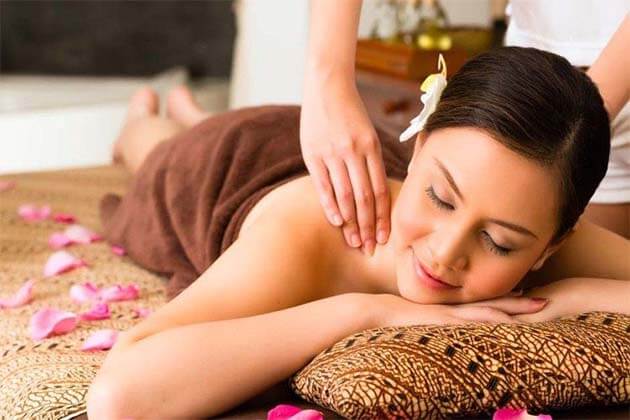 3. Special Massage Salons in Phnom Penh
In the northern part of Riverside, there are some very old buildings that are brothels with guaranteed happy endings. This one is a quiet area, you may see some women sitting outside. They can't speak much English, maybe they just say "massage?" and wait for you to choose one of them. If you like ones, smile, say "hello, how are you?" to make a nice atmosphere and point at her and say "okay?". Follow her inside, they don't have a private room but small private areas with curtains are available. These girls won't tell the price in advance. Your girl will start by a basic body massage. Then, she tells you to turn around and slowly work with the area between your leg. With 10 USD afterward, you will get a smile from your girl.
So, go Cambodia tours not only visit the amazing views, but you can also enjoy the special message in Cambodia, please click here to check the detail information which made your Cambodia trip better than ever!