Go Cambodia  Tours in 13 years has made the first and sustainable steps on the path of becoming one of the leading travel companies and  2020 marks the 13th anniversary of Go Cambodia Tours. Over 13 years of operation and development, it is our honor to deliver thousands of discerning customers with wonderful vacations, excellent services, and memorable experiences. We always focus on delivering true values to our clients. We understand our customers expect the best in each moment during their trips so we seriously challenge ourselves with the goal to bring experiences beyond the expectations of our customers.
Go Cambodia Tours – 13 Years of  Sustainable Development & Success 
Our story began in the period of time back in 2008 when a young entrepreneur – Henry Le – a person with deep knowledge and astounding passion for tourism. He desires to share his experiences of traveling to Cambodia with those looking for an authentic travel experience. Thus, he accompanies a group of like-minded local travel experts who built the website for the purpose of offering Cambodia tour packages and travel services for visitors to discover Cambodia. Go Cambodia Tours serves a mission to provide fun-filled holidays throughout beautiful and charming Cambodia. We excellent services with our dedicated and knowledgeable travel specialists, who will expertly craft a vacation especially for you. Therefore, if you are looking for a reliable travel agency, Go Cambodia Tours can create a customized journey that will exceed all of your expectations.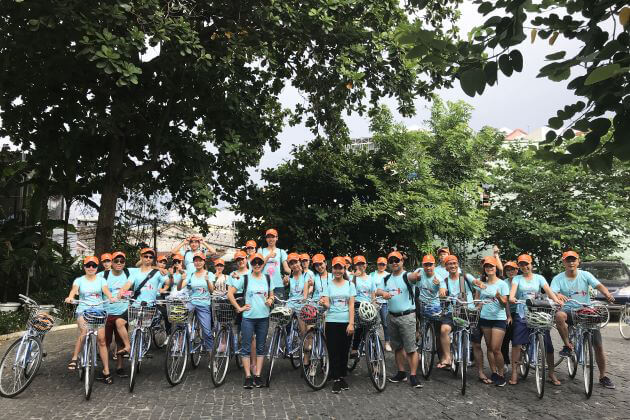 Special Promotion for Our 13th Birthday
On this special occasion, we would like to give you as well as future clients a promotion as a small gift to express our gratefulness.
| | |
| --- | --- |
| Booking | Cash Back |
| From $500 | $30 |
| From $1000 | $50 |
| From $2000 | $100 |
| From $4000 | $200 |
Notes:
This promotion is applied for all bookings from now to February 2nd, 2020
This promotion can be deducted in the invoice
This promotion is not combined with other existing promotions
A Grateful Thank from Our Founders
"We can not thanks enough to our loyalty and diligent clients, who have chosen Go Cambodia Tours to accompany you in your journey. We know you have a lot of choices for your trip operator, however, Go Cambodia  Tours, we guarantee you will not regret believing Cambodia tour for your dream vacation. It is not simply proven by words. It is done by the wonderful travel for you to enjoy and once-in-a-lifetime experience for you to bring home. Our professional and enthusiastic team of expert travel consultants, local travel guides, experienced drivers is ready to help you gain great holidays. From the bottom of my heart, I would like to thank you all most sincerely! Together, we can create more and more such periods of success".
-Henry Le-