September is the convergence of crucial days in Cambodia including Constitutional Day and Pchum Ben (Ancestor's Day). These special festivals make September one of the most important months of the year. Luckily, if you're planning a Cambodia tour package in September, don't miss the chance to take part in the festivals. So What are special points make these festivals highlight?
Constitutional Day
Time: September 24th
Duration: 1 day
Location: Throughout Cambodia
Meaning: Constitutional Day is celebrated to mark the signing of a new constitution by King Norodom Sihanouk in 1993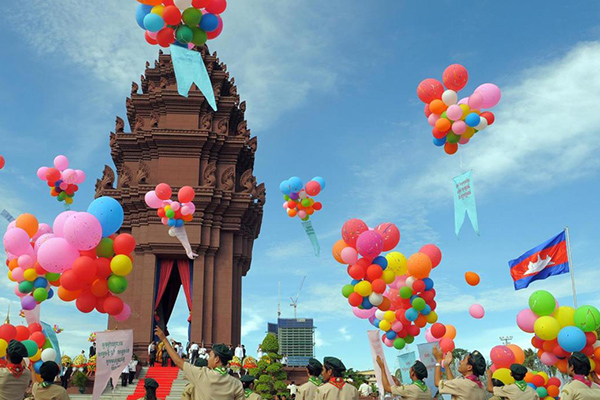 Two years after the signing of the Paris Peace accords, during which all parties agreed to free and fair elections. It was shortly after this day that Sihanouk was reinstated as king, having abdicated in the throne 1955 to enter a career in politics. Consequently, Sept 24th is also identified as the Recoronation of H.M Preah Bat Samdech Preah Norodom Sihanouk. He ruled until 2004 when he abdicated in favor of his son, King Sihamoni Norodom.
Pchum Ben (Ancestor's Day)
Time: From late September to mid-October
Duration: 15 days
Location: All Buddhist temples throughout Cambodia
Meaning: Pchum Ben is dedicated to ancestors and blessing the spirits of the deceased.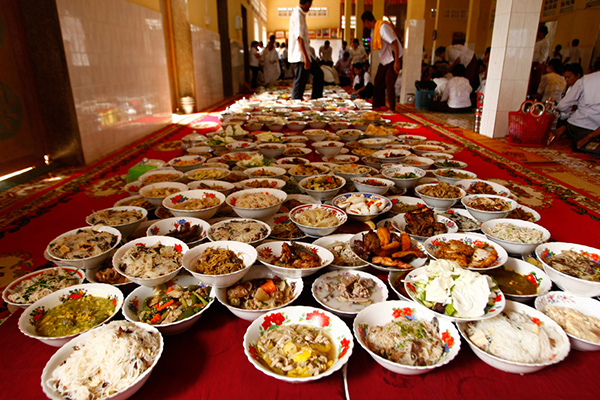 It is believed that the spirits of deceased ancestors are especially active, or they may even return to earth during this 15-day festival. In this time, Cambodians visit their local wat, dress in white and bring food offerings to monks for their assistance in blessing the souls of late family members, relatives, and friends. Temples are crowded with people walking around three times before dawn. They complete the ritual by flinging the rice into the air to feed the spirits of their ancestors who walk the earth. This observance helps feed the spirits of the ancestors who roam the world on. This festival is considered as the most culturally and religiously significant event of the year.