November can be considered one of the best months to pay a visit to Cambodia because Bon Om Touk, known as Water Festival, is organized this month. It is one of the Cambodian greatest festivals in the year. If your Cambodia Tour Package in November, Don't miss this wonderful opportunity to join this festival.
Bon Om Touk (Water Festival)
Time: The 12th day of the Khmer Lunar Calendar (usually fall in November).
Duration: 3 days
Location: Phnom Penh
Meaning: The festival is held to mark the reversing flow between the Tonle Sap and the Mekong River and thank the Mekong River for providing the country with fertile land and an excellent source of fish.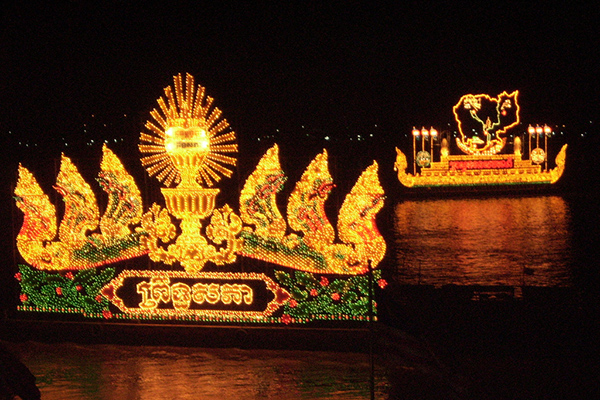 During this festival, millions of Cambodians from all walks of life gather in the banks of Tonle Sap and Mekong Rivers in Phnom Penh to celebrate the festival. There are hundreds of brightly colored boats with over 50 paddlers racing on the river for top honors. The boat racing dates back to ancient times marking the strengths of the powerful Khmer marine forces during the era of the Khmer empire. In the evening brightly decorated floats cruise along the river and people watch the fascinating fireworks displays. The remarkable phenomenon that is the Tonle Sap sees the river flowing upstream during the rainy season and then change direction as the rains cease and the swollen Tonle Sap Lake empties back into the Mekong River leaving behind an enormous range of fish.