Cambodia is a tropical climate country with two seasons which are the wet and dry season. There is no exact answer to when is the best time to visit Cambodia. Whether you tend to visit in the wet or dry season, you will have a chance to witness different beautiful sides of Cambodia. If you are planning to travel to Cambodia, This article is for you.
The Wet Season in Cambodia (May to October)
The Southeast monsoon, which blows from May to October, brings strong winds, high humidity, and heavy rains. Even in the wet season, the rain often comes in the afternoon and only lasts for one or two hours. Therefore, tourists do not have to worry about their outdoor activities will be disturbed. The short and sharp rains in Cambodia create gorgeous displays of ominous dark cloud mix with incredible sounds of thunder and lightning.
If you are a photographer or simply a person who loves taking the picture, the rainy season maybe your favorite. During monsoon season, the Angkor temples are at their best and most photogenic. The rain clears the smoky skies of the dry season, washes away all the dust and cools down the atmosphere. After the rain, the landscape turns into lush and you can watch spectacular sunsets.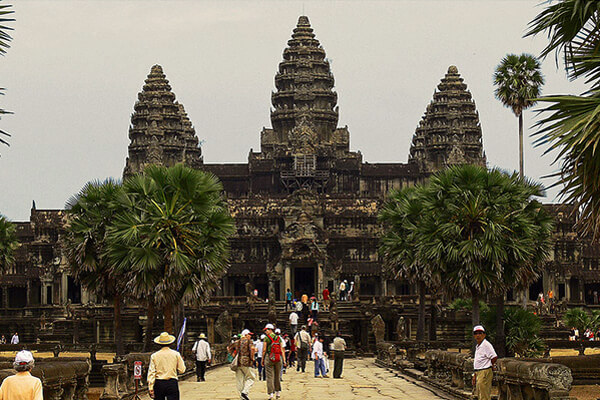 Moreover, the prices are all lower – the fee for accommodation is charged nearly half of the high season. This season the temples are far fewer travelers, so you can slowly explore the magnificent beauties of the temples without being worry about being trampled.
The Dry Season in Cambodia (November to April)
Cambodia's dry season is cool, dry and carries little rain as a result of monsoon arrives. The monsoon-like a hair-dryer dries out the country very quickly. If the temples of Angkor look green and smooth in the wet season, during the dry season they look warm and golden thanks to the pleasant sun.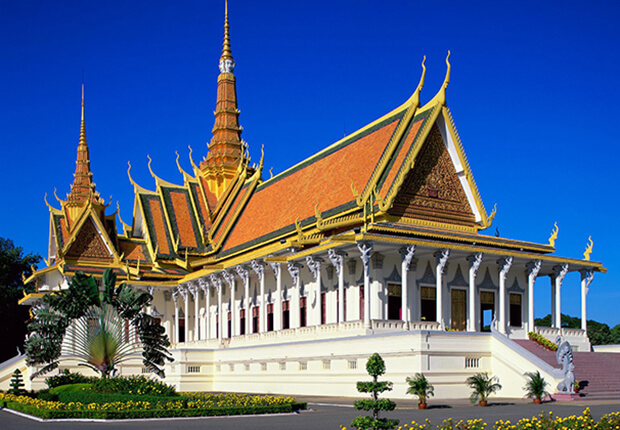 During this period, Cambodia is so hot and dusty that it may take your breath away. Before going out, you should prepare sunscreen, a hat or umbrella to protect from getting sunburned. The dry season also coincides with Cambodia's peak season when tourists heading to enjoy the sun. If you are a big fan of beaches, this season is perfect for you. Cambodia is extremely famous for the stunning beaches at Kep, Sihanoukville and Koh Kong.
And both of them are equally worth seeing!
If you're looking for 'great' weather to plan for lots of activities, Cambodia visit during the dry season is in order.
If you're looking forward to experiencing the lush greenery that makes the temples magical, and roam the ancient city under a cooler climate, then Cambodia during the wet season is for you.
Climate in Cambodia
Dry season: From October – April
Wet season: From May – October