Called Koh Tonsay or Rabbit Island, Cambodian tourists often remember this as a pristine and beautiful island of Cambodia. This island is located in the Kep Islands, a famous seaside town of the 1960s in Indochina. After the ups and downs of history, the island retains its rustic, untouched nature and unmistakable natural beauty, which contributes to more attractive Cambodia tours.
Rabbit Island Brief Information
Koh Tonsay, also known as Rabbit Island, has a total area of about 2 square kilometers and is shaped like a rabbit. The island is located about 4.6 km south of Kep city. Koh Tonsay is like a jewel of Cambodia and is an attractive tourist destination of Cambodia. This is an island of "genuine" when there is no wifi, no electricity is broadcast all day, no noisy car … It was once a thriving metropolis, and today it is gradually regaining its tourism status after years of neglect. The small town is located along the beach with many resorts, where the French exploited tourism for the upper class, later destroyed during the Pol Pot genocide.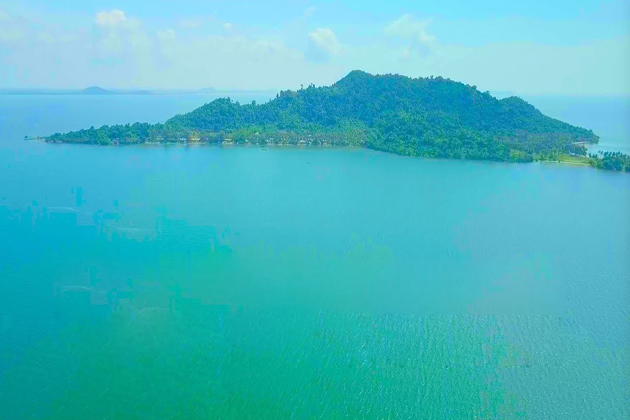 Stitching the Nature Seperated From the Modern Life
Traveling to Cambodia, in addition to exploring the famous historical sites, spending a few days relaxing on a pristine island where no work, no deadlines, will help you refresh your spirits. Today we are becoming more and more satisfied with what we know with smartphones at hand or through the internet. That is the development of artificial intelligence. We are completely dependent on artificial intelligence, forgetting to develop ourselves.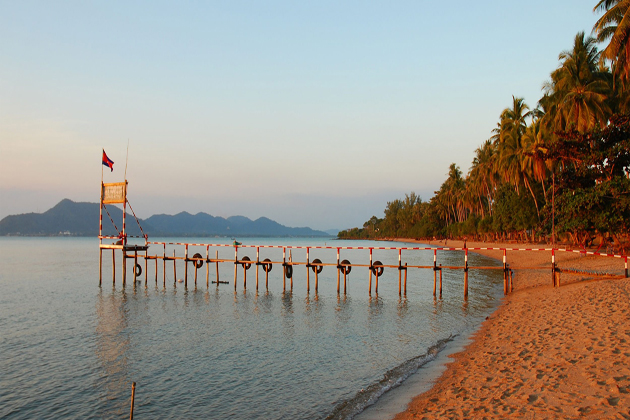 What is information from scientists, the press, and so on, and how can it help us to balance this harsh life? Simply find a corner where no one will find you, and of course, we will not use smartphones throughout the journey, so you have opportunities to settle yourself and explore nature, enjoy very real experiences on the paradise island. Especially, Rabbit Island electricity is not available all day, so for sure every day on this island, you will have a certain time to experience the wildlife.
How to Get to Rabbit Island from Kep City
Rabbit Island is 4.5 km from Kep town and 20 minutes by boat from Kep to this island. During your Cambodia trip, if you stop to explore Kep, you can move to Koh Tonsay Island, after a day exploring Koh Tonsay, you return to rest at your hotel in Kep. You will meet a lot of Cambodia tourists also waiting to board a boat in the morning at Kep Pier. Kep pier is located east of Kep, near Independence Monument. From the hotel in Kep, you can travel by tuk-tuk to the Kep pier. A boat trip to Rabbit Island is an exciting Cambodia journey.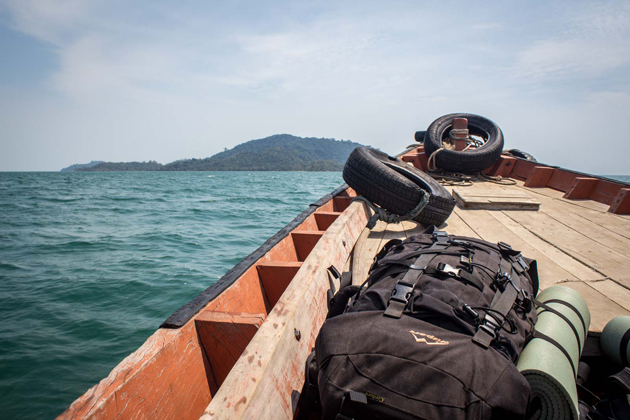 You will find that there are many boats moving from Kep to Rabbit Island and Rabbit Island back to Kep. You can overnight at Rabbit Island or return for the day, it is your choice. The fare is $ 7 if you go during the day and $ 10 if you plan to stay overnight on the island. Make sure you can chat with someone who knows English in any restaurant or restroom, so you can get travel information here.
Rabbit Island Accommodation
Highly recommend staying overnight on Rabbit Island for at least a night. Many people only go within a day, so they have missed a great experience. Life here is very quiet, so even if you spend a week here, it is still very pleasant. Accommodation is the basic bungalows tent on the wooden floors, made of bamboo, wood, straw and coconut leaves. The bungalows are only on the main beaches, facing Kep or the mainland. There are about 7 bungalows on Rabbit Island. They all look quite similar from the outside, but inside there are some differences. Prices per night here range from $ 5 for bungalows with shared bathrooms and toilets, some without electricity, $ 10 for bungalows with Western-style toilets and showers. Note that electricity only runs from 6 pm to 10 pm, so if you need a lot of electricity, make sure you're fully charged before arriving at Rabbit Island. If you are a smart electronics user, take advantage of the time you spend resting in the real world for a few days. That is worth to experience. Life on Rabbit Island is not noisy and crowded, it is very quiet. However, you should always book ahead accommodation in peak season. At weekends, life is more bustling, but still quiet compared to many other Cambodia tourist places.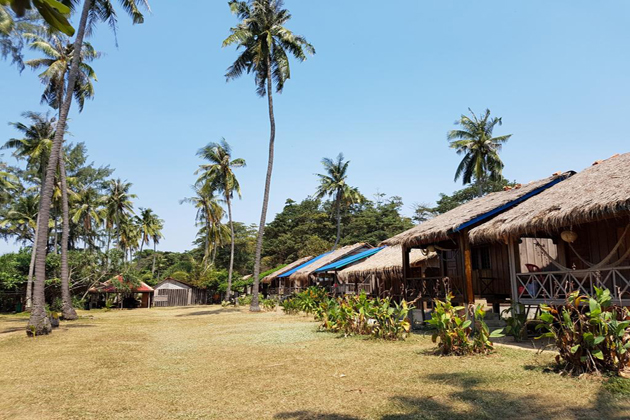 If you are a fan of modern amenities, we warn that everything on Rabbit Island is very basic and rustic. But if you are a nature lover and can live with simple comforts, this place will be your paradise. It would be a great experience to get up early with the locals and hear the waves and the birds singing.
Restaurants & Eating on Rabbit Island
Restaurants on the Rabbit Island are more and more. Koh Tonsay is the ideal Cambodian tourist destination for gourmets. Fresh and delicious seafood, cheap available everywhere on the island. Fish, shrimp, crab, and squid are available in most dishes and are varied in many different styles. The seafood here is much cheaper than in Kep. Amok is a famous dish in Cambodia and is one of the delicious Khmer dishes in Rabbit Island. This is an Indian style curry with coconut, dried chili, and onion. Try local Kep crab with Kampot pepper. Western dishes are also available everywhere at any time of the day, with breakfast including muesli, cereal, eggs or omelet.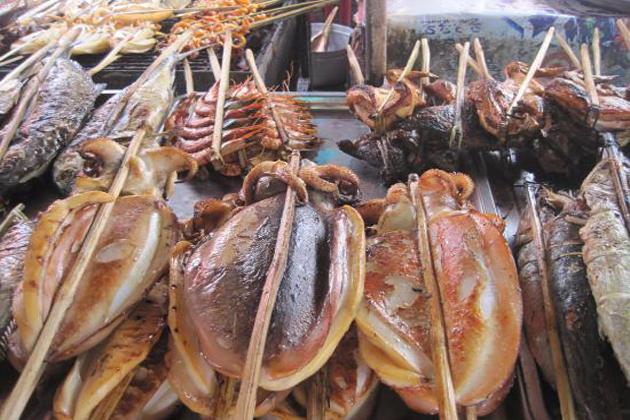 Top Things to Do & See on Rabbit Island
Rabbit Island is a great place to just relax of your Cambodia vacation, however, there are lots of fun activities to experience here.
Swimming on Rabbit Island
The main beach on Rabbit Island is about half a kilometer long. It's the beach where you come to Rabbit Island and you can see Kep crossing the mainland. The beach is only a few meters wide, however, there is still space for sun loungers, outdoor seatings and many hammocks on the trees. The main beach will be the ideal place to immerse yourself in warm and clear water. Even people who do not know how to swim and children can still swim here because of the shallow sea and steep slopes.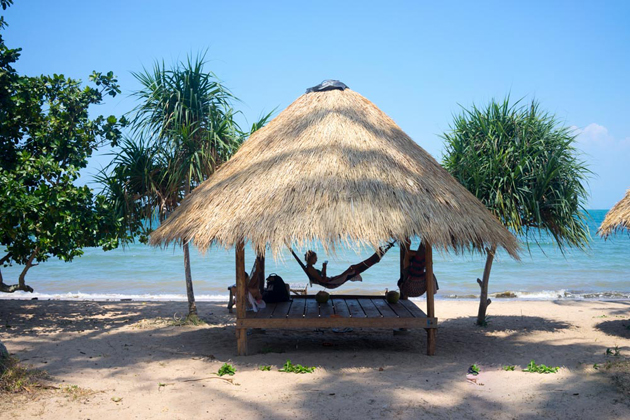 Enjoying the Amazing Night on Rabbit Island
If you want to experience something different, try dipping in the sea at night – when you have the opportunity to watch the phosphorus sea. Fortunately, if you see this scene, it is a marvelous experience of nature. That's one reason we recommend spending a night on Rabbit Island during your Cambodia tour.
Strolling Round the Island Walk
It takes about an hour and a half to two hours to dry up around the island. Total distance is less than eight kilometers. If you go in the right direction, it's a simple trip around the island, however, if you go at high tide, you may get wet and wade through a mangrove forest.
Walking into the Interior
Instead of just walking around the island, you can also walk into the interior of Rabbit Island. It's quite a hill and you will need a guide to move through the forest. There, you can hear and see more birds and wildlife than on the main beach. Be careful when exploring the old military buildings in the forest because there are lots of snakes inside.
Fishing Boat Trips on Rabbit Island
You can fish on the boat or off the coast. Refer to the suggestions of the locals or your tour guide for the great fishing trip. Fishing equipment is usually rudimentary with some wrapped around a plastic hanger and weight. If you catch anything, the local restaurant will be happy to cook it for you in any style you like.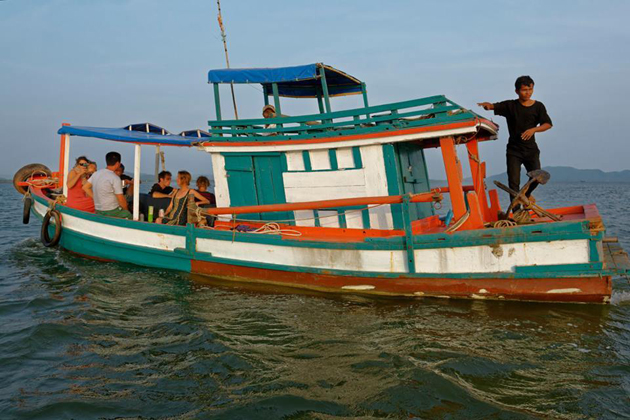 If you want to spend time on the water, you can rent a boat for $ 15 to $ 25 for a half-hour to four-hour trips. As such, you may have plenty of time to fish at some point, and that is one of the great ways to look at the island. With basic equipment, you can catch some types of small and medium fish. You will be provided with fresh cuttlefish as bait. For longer boat trips, you will have time to fish on another island near Rabbit Island. All fishing trips will include a boat trip around Rabbit Island unless you specify any other trips. Do not forget to use sunscreen and clothing to cover up when you are on the water.
Snorkeling on Rabbit Island
Guests can snorkel on Rabbit Island, diving equipment is always available for rent. When seawater is calm, it is the perfect time to dive and explore many marine creatures. Local people will take you to the best places.
Experiencing the Local Life on Rabbit Island
Local families live in a friendly neighborhood and do not trouble you. Just like everyone, you will also share the island with dogs, ducks, chickens and lots of native wildlife. Many of the locals don't speak English but there are still one or two people who are good at English to support you during your travel.
Other Activities on Rabbit Island
Kayaking, massages, sunset, and sunrise, or simply doing nothing, just lying on the hammock overlooking the beach and relaxing is also an option.
If you are heading to this part of Cambodia, you really should visit Koh Tonsay. You will love this place as it is the perfect place to relax on your Cambodia beach holiday. Enjoy your trip!