Tourists in Cambodia may have some problems with the fake monks who annoy and take advantage of the tourists. Here are some tips for you to distinguish the fake monks and the real monks.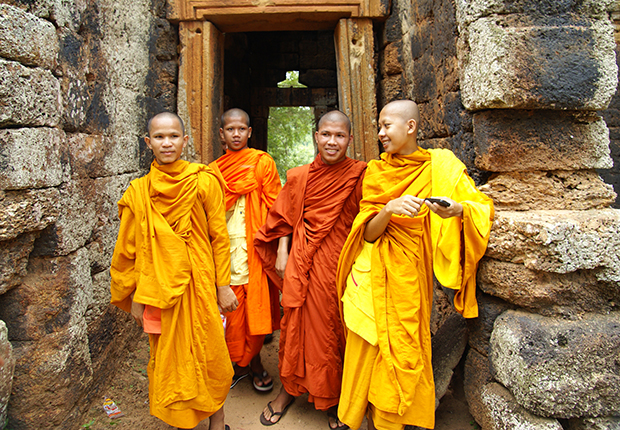 How to Spot a Fake Monk
The fake monk will try to approach you directly to ask for money. A real monk will never do that
A fake monk tends to target foreign tourist because they often believe easily he is a real monk
He gives you stuff like gold-colored tickets, tarot cards, a beaded bracelet then receive the money in return
He can even touch you, which is a NO-NO for the real monk
You should pay attention to what he wears under his 'robe': shoes, socks, pants, even jeans
He would become aggressive when photographed and filmed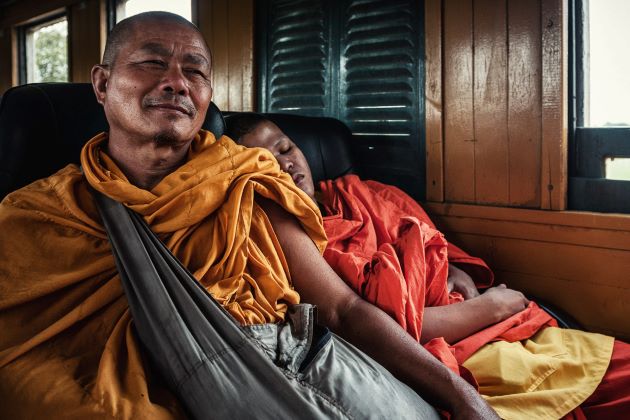 How to Avoid a Fake Monk
It is very easy for you to distinguish between a fake and real monk if you pay a little attention to these characters above. Real one he will never actively beg for money. He just simply stand there and wait till someone come then donate their money into his alms bowl. As a tourist, it may be confused to recognize whether he is fake or not. Many naive tourists have to fall into their trap. You can say out loud: "You are a fake monk, stay away from me"
You may encounter fake monks at famous destinations like Phnom Penh, Siem Reap, Sihanoukville, etc. The problem here is these fake monks misunderstood this country and destroy the Buddhist reputation.