Day 1: Siem Reap Arrival (D)
Welcome Cambodia! On arrival in Siem Reap, your private guide and driver will meet you at the airport and transfer you to the hotel for check-in. Your tour guide will announce your schedule during your days in Cambodia. Enjoy the dinner by the traditional food of Khmer People. Then, explore the city at night.
Overnight in Siem Reap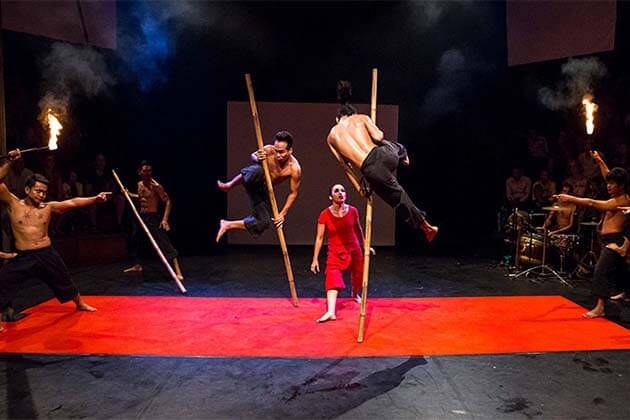 Day 2: Siem Reap Tour (B, L)
Good morning Siem Reap! After having the breakfast, head to the famous Angkor Thom and be wowed by its South Gate, Bayon Temple, and Terrance of the Elephants.
In the afternoon, we visit the jaw-dropping Angkor Wat. At the neighboring Bakheng Temple, you have a chance to enjoy a beautiful sunset view of the distant Angkor Wat, which is the pride of Cambodia and listed Top 20 Most Beautiful Sunset View in the World, voted by CNN.
Overnight in Siem Reap
Day 3: Siem Reap Tour (B)
Wake up early to see the stunning sunrise view at Angkor Wat. Tell your guide if you want to see this view. After enjoying the view, the local guide will lead you to Banteay Srei, which is a 10-century Cambodian temple with the finest stone carving. On the road, stop by some local villages to learn about their lives.
Have lunch at a local restaurant for traditional cuisine. Before visiting Ta Prohm Temple and Takeo Temple.
Overnight in Siem Reap.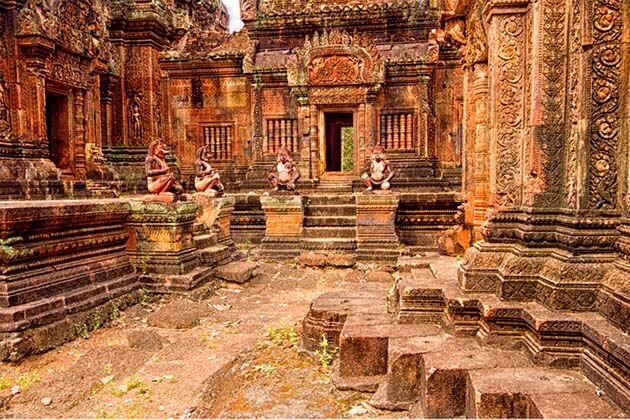 Day 4: Siem Reap – Bangkok (B, L, D)
Today is the last day in Siem Reap as well as Cambodia. Drive to the edge of the Tonle Sap Lake through the countryside to board a local boat to watch floating village closely. Back to your hotel and remember to check carefully your luggage. Lunch on the way you go to the airport. After a short flight to Suvarnabhumi (Bangkok international airport), our local guide and driver will welcome you by a warm hug. Transfer to your hotel for check-in. The tour guide will get you to know the detailed schedule in Thailand.
Thailand welcome you by a small party for dinner.
Overnight in Bangkok.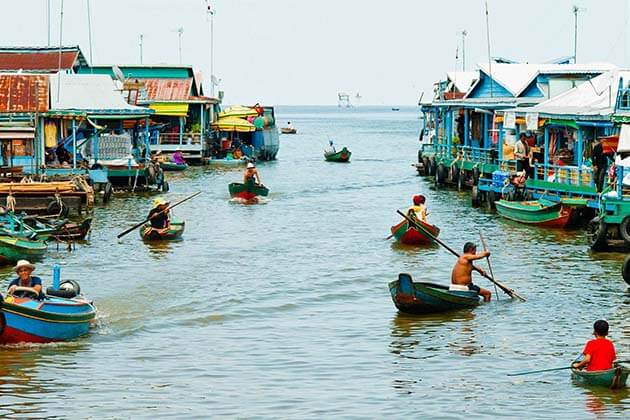 Day 5: Bangkok City Tour (B)
Good morning Thailand, today let's explore this beautiful capital. Stroll around the vegetable market and bustle flowers enjoy where you can taste the mixed aromas of fresh produce and flower blossom, as well as the life taste of authentic local life. Then, move to visit the impressive Grand Palace, which you must see when traveling to Bangkok. Inside the palace, visit Wat Phra Kaew which is the most important Buddhist temple in Thailand.
In the afternoon, have an interesting long-tail boat ride which provides a great stop to escape the crowded city. Along the canal, visit the typical Thai houses and Thai lifestyle. End of the day tour to visit Wat Arun.
Overnight in Bangkok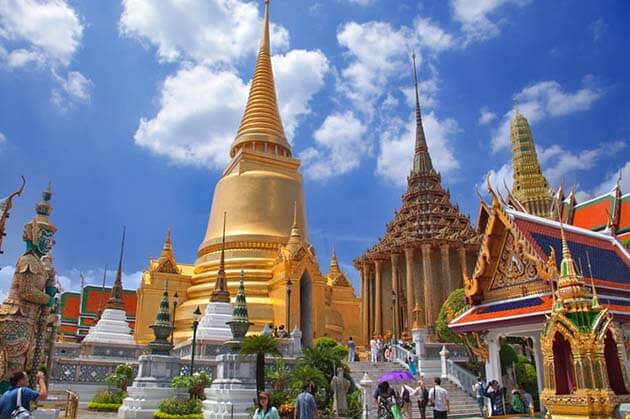 Day 6: Bangkok – Chiang Mai (B)
After breakfast, take a short flight to go Chiang Mai. Upon your arrival, drive to visit the quaint and picturesque Meo Hill Tribe Village. Continue to Wat Phra That Doi Suthep, a highly revered temple that sits on the top of Mount Doi Suthep overlooking Chiang Mai.
Overnight in Chiang Mai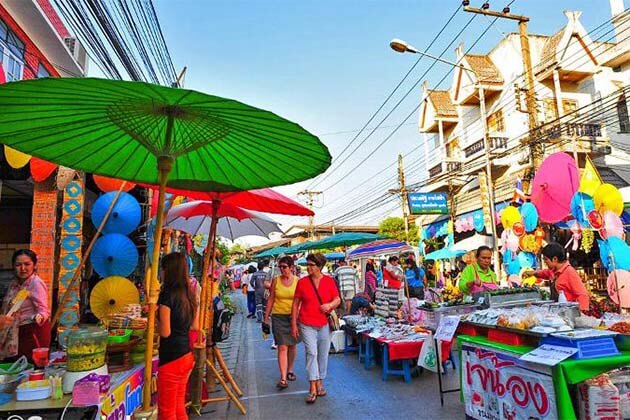 Day 7: Chiang Mai Tour (B)
On this morning, let's go to visit the Elephant Nature Park which gives you a joyous close up with Thai Elephant to learn about them. Enjoy the stunning view to see them play and refresh themselves in the river from the viewing platform. Back to the main hut, take a rest to enjoy tea, coffee before returning to Chiang Mai.
Overnight at Chiang Mai.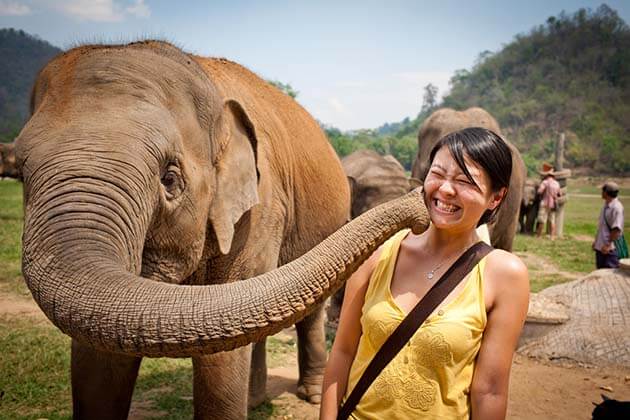 Day 8: Chiang Mai – Phuket (B)
After having breakfast, let's explore Chiang Mai in your own way. Strolling in the street, go to the market, or come to the shopping center is the ideal destination.
In the afternoon, your private driver will head you to the airport for your flight to Phuket. Check-in your hotel and relax at the poolside or head to the beach.
Have a beautiful night in Phuket.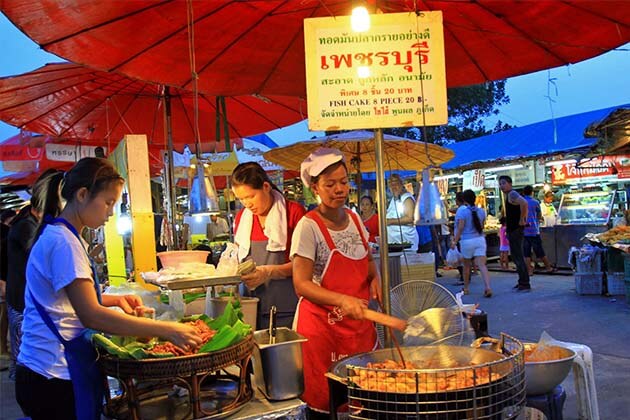 Day 9 & 10: Phuket Tour (B)
In two days in Phuket is free. Explore Phuket in your own way. Visit the famous places, Phuket food tour is the suggestion for you. Besides, let's explore the poetic beach in Phuket and join some activities on the island. At night, you can stroll on the beach or visit the town for relaxing.
Overnight in Phuket.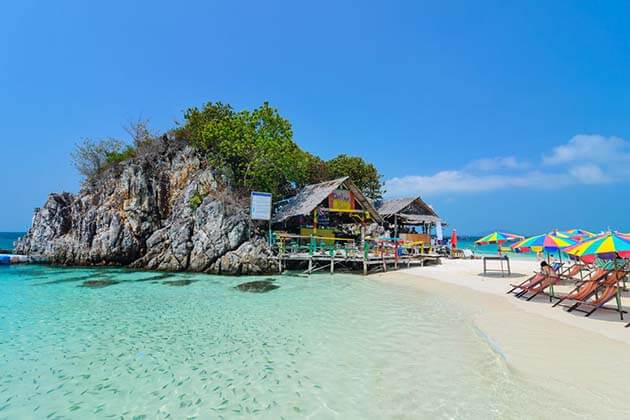 Day 11: Phuket – Bangkok Departure (B)
Have free time to explore Phuket. End of 11-day tour Cambodia and Thailand tour. Your guide will meet you and take you to the airport for the flight to Bangkok for your flight to your home. Thanks for using our service. With 11 day tour, we hope that this will be an interesting trip in the Southeast Asia Tour. Don't forget to tell us your story in 11 days Cambodia and Thailand tours. Wish you have a safe flight.