Sihanoukville – Krom Temple – Psa Leu market – Kbal Chhay Waterfalls – Sihanoukville
Good morning the beautiful city, our guide will pick you up from the ship then we transfer to the downtown of Sihanoukville. Although the city is small, this is home of many beautiful pagodas and beaches go deep into the human heart. First of all, we will visit the symbols city of Sihanouville such as Golden Lions, Traffic Circle, and Sokha Beach.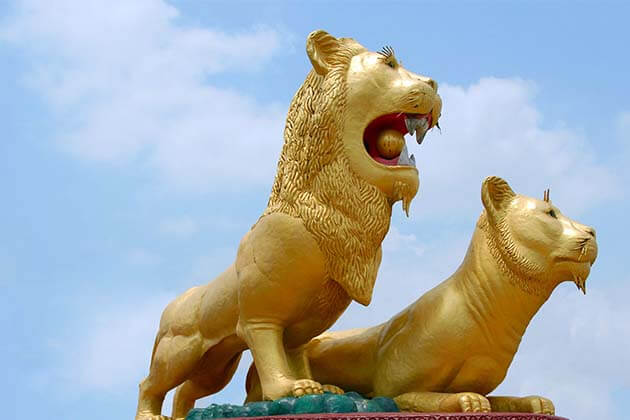 Continue to your tour, visit the Khmer Pagoda, which is known as the Unthnean Pagoda, surrounded by five villages and offers impressive views over the ocean. Additionally, spend time to strolling around the temple where you can see many impressive stupas. You will be heard the tour guide introduce about the Khmer architecture which was designed by well-decorated Naga snakes on the rooftop of the pagoda and the four-faced God on the top of the most stupas.

Stop at the war memorial to take photographs before proceeding to Psa Leu market where you can see the fresh products of the locals such as palm sugar, palm juice, fabrics, meat, poultry, and fish.
Now, let's enjoy the delicious picnic lunch including a variety of seafood. After that taking a rest before we come to Hawaii Beach and enjoy the cool water. Feel free to join in the activities.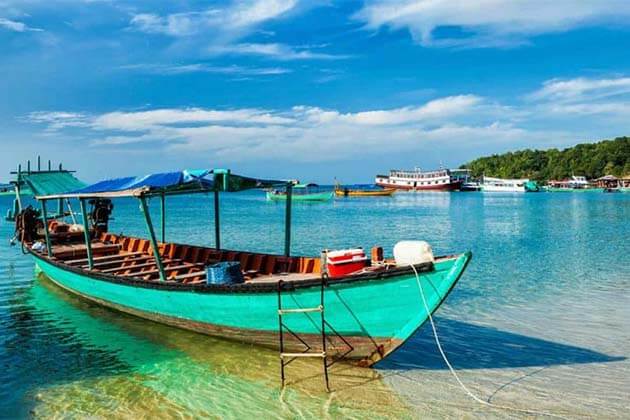 In the late afternoon, it's time to say goodbye with Sihanoukville. Transfer back to the ship and end of our service!